The gender pay gap could be closed significantly if more women were encouraged to take up apprenticeships in traditional "male" sectors such as building, engineering and computing, research by a leading think tank has found.
Comparing the full-time pay of staff in industries with a high proportion of male apprentices such as science and construction with those dominated by women –  health and social care, childcare and hairdressing, for example – reveals a pay gap of £8,400, the research by Demos found.
The think tank argued that encouraging young women into under-represented sectors would contribute to bridging the pay gap across all types of work.
Demos has launched a cross-party Commission on Apprenticeships, jointly chaired by Labour peer Lord Glasman and Conservative MP Robert Halfon, to investigate how the pay and career prospects of men and women can be improved through trainee work.
Some 83 per cent of apprentices in health and social care are female, 91 per cent in childcare, and 93 per cent in hairdressing. Official data reveals that the average full-time salary in these sectors is £21,200. In sectors with the highest rates of male apprentices, such as construction, where 2 per cent of trainees are women, engineering, with 3 per cent of female apprentices, and IT and telecoms, with 10 per cent, the average salary is £29,600 a year.
Demos researcher Jonathan Todd said: "Our analysis reveals that women are significantly more likely to take apprenticeships in low-paid sectors. These concentrations reflect long-established perceptions of male and female employment. The sooner we can challenge this ... the better.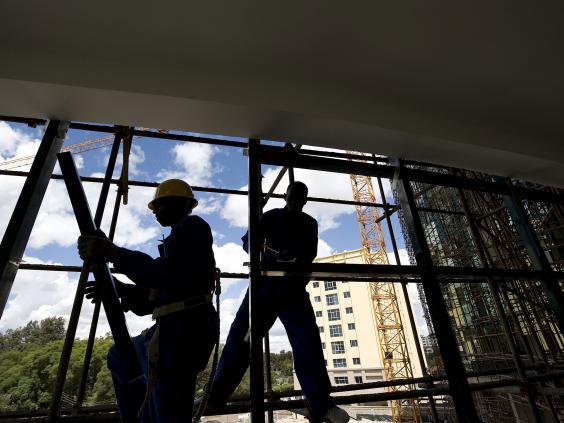 "The UK economy struggles with high youth unemployment and low productivity. While increasing high quality apprentices would address these problems, this response will be less effective than it might be so long as outdated perceptions of work roles limit apprenticeship horizons."
Danielle Calvert, 18, from Royston, Hertfordshire, is in the second year of a mechanical-engineering apprenticeship at MBDA, a missiles-systems company based in Stevenage. Some 10 of the 23 engineering apprentices there are women. She said: "Being on an apprenticeship means you can get the qualifications but also learn from others who have been in the company for years. I looked at other options – such as A-levels or joining the Navy – but they didn't allow me to have the balance of qualifications and work. To get this balance an apprenticeship, with the guarantee of a full-time position on completion with a salary and no debt, was the perfect option.
"Within MBDA more and more females are being hired. Opportunities are endless. I've had the chance to go into schools and share my experiences to help inspire the next generation of engineers. I've also gone to Portsmouth to work on Type 45 destroyers, doing maintenance checks.
"We need more engineers and more females to come forward. It's always being said in the media that not enough women sit on boards of directors in FTSE 100 companies, and that by 2020 it needs to be 20 per cent – but even that sounds small to me."
Reuse content