The Queen was opposed to changing the voting system, according to a Labour peer who breaches protocol to reveal a political opinion expressed in a 20-minute conversation. 
Joyce Gould, Baroness Gould of Potternewton, says in her memoir that in 1997: "We discussed her views on proportional representation; I will not disclose her words but they were not supportive." 
By convention, the monarch and her family avoid involvement in politics, and discussions with the Queen are supposed to remain private. But in her book, Lady Gould says that, when she was appointed by Tony Blair to the Commission chaired by Roy Jenkins to devise a more proportional voting system, she discussed it with the Queen. Lady Gould's appointment to the Commission meant that she had to resign as a government whip in the House of Lords. Lords whips are, formally, Lords and Baronesses in Waiting in Her Majesty's Household, and so "I had to explain to the Queen why I was leaving her household". 
Lady Gould writes: "I was summoned to meet her at 11.50am on 15 December 1997. It was an interesting 20 minutes." 
Despite the Queen's opposition, Lady Gould supported the majority view of the Commission, which favoured the "Alternative Vote Plus" system. This would have elected constituency MPs using the Alternative Vote (marking the ballot paper with numbers in order of preference), with extra MPs elected for regions to "top up" under-represented parties.  But Mr Blair went back on the promise of a referendum, and when one was held in 2011, it was on the Alternative Vote alone, without the proportional "top-up" element. Lady Gould writes that it "resulted in a big fat 'no'".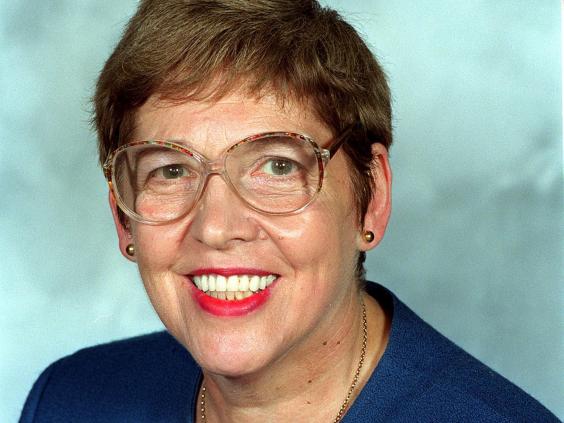 Lady Gould, whose memoir The Witchfinder General came out last month, was Director of Organisation for the Labour Party and led the fight to expel members of the Militant tendency in the 1980s. She was made a peer in 1993, and was a deputy speaker of the House of Lords until 2012. 
The Queen has always sought to avoid being drawn into political controversy. She was assumed to be opposed to Scottish independence, although her advice to Scottish voters to "think very carefully" before voting in the 2014 referendum was carefully ambiguous. David Cameron was embarrassed when a microphone picked up his comment to Michael Bloomberg, the former New York mayor, that the Queen had "purred down the line" when he told her the result.  
The Queen was also assumed to be offended by Mr Blair's memoir, A Journey, which reported details of barbecues at Balmoral and discussed the response of Princes William and Harry to the death of their mother. 
On the other hand, Margaret Thatcher was embarrassed by reports that the Queen found her policies "uncaring" and "socially divisive". Charles Moore, in his biography of Baroness Thatcher, named Michael Shea, the Queen's press secretary, as the source of the stories, and revealed that the Queen had apologised to her Prime Minister for them.
Reuse content