Claims by Nick Clegg that Lord Rennard will not play a part in election campaigning for the Liberal Democrats were in doubt last night after evidence emerged he has been helping candidates while under investigation for inappropriate conduct.
Lord Rennard is still regarded by many in the party as a guru who masterminded a string of by-election victories and campaigns, and sources have pointed to a list of seats in which he has been helping at a local level and could join the fight next spring. On Facebook in May 2013, while under investigation by the party for a series of allegations by women activists, Lord Rennard wrote that he had been helping activists in Eastbourne in the local elections.
Last week, the former chief executive was readmitted to the party after it dropped all disciplinary investigations against him. But the Deputy Prime Minister, and his ally Danny Alexander, the Chief Secretary to the Treasury, insisted Lord Rennard would play no part in campaigning for the general election, either in terms of central strategy from the party's headquarters or at a grassroots level.
Yet Vince Cable, the Business Secretary, said on Thursday: "I am sure people will want to use his expertise." Mr Cable's comments appear to be backed up by sources, who told The Independent on Sunday that they expected him to help locally.
The claims will fuel anger among the women who brought allegations against him.
One party source said Lord Rennard had "been seen on the streets with leaflets", and that he done "low-level campaigning for candidates in south London". A second party source said that he has been helping to produce campaign literature in a different part of the country. Another party campaigner noted that while he had heard Lord Rennard had been campaigning "of his own accord" for Liberal Democrat candidates, "he was never left alone with others".
Sources within the Liberal Democrats have also speculated that Lord Rennard has been advising close friends Keith House and Gerald Vernon Jackson, leaders of Eastleigh and Portsmouth councils respectively. Mr Jackson denied that any Portsmouth Liberal Democrats were receiving help from Lord Rennard, saying he had not helped the Portsmouth local organisation "for the last eight or 10 years". Mr House or other members of the Eastleigh Liberal Democrat council group, could not be contacted for comment.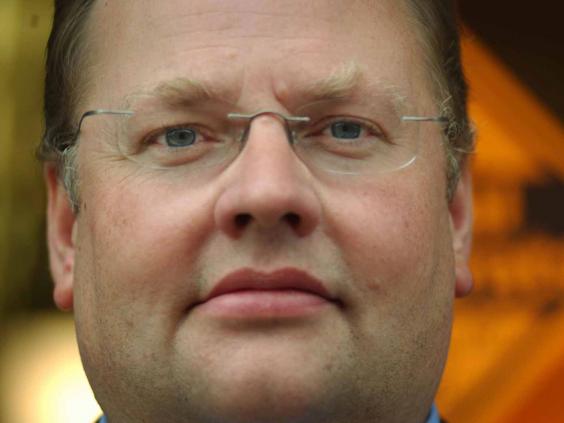 A spokesman for Lord Rennard said last night it was "not true" the peer had been helping out in a formal role, adding: "He may have been asked privately [to help]. Who knows if a friend has rung him up but he has done nothing officially at all." Asked to reconcile the apparent differences between remarks by Mr Alexander and Mr Cable, the spokesman said: "Whoever says anything is speculating because he hasn't spoken to anyone and has not made any decisions."
Yet party members have also noted how Lord Rennard is increasingly interacting with them online on social networks such as Twitter.
Susan Gaszczak, one of the women who made allegations, revealed on Radio 4 that party president Tim Farron had also texted her to say that the peer would not be involved in the 2015 campaign.
All four women who went to Channel 4 with allegations against Lord Rennard have now left the party. Lord Rennard denies all the allegations made against him, and has apologised publicly to the women if he had encroached on their personal space.
The party launched a formal investigation into Lord Rennard's conduct in early 2013 after the allegations were made public. He was suspended in January 2014 but the suspension was lifted last week.
Following the peer's readmission to the party, Mr Alexander said: "Nick Clegg has made clear, and I share this view, that Lord Rennard will not have a role in the election campaign or in drawing up the election manifesto. We have teams in place to do that. In terms of the election campaign, Lord Rennard will not have any role in that at all. "
The decision to readmit Lord Rennard was taken on a party level and Mr Clegg had no personal authority to overrule it, leading to criticism that the Liberal Democrat leadership is powerless. Mr Clegg has also faced criticism for failing to suspend or sack the Bradford East MP David Ward, who earlier this summer sympathised with Hamas for firing rockets into Israel.
Reuse content