Rupert Murdoch unexpectedly dropped into a New York meeting when Nicola Sturgeon was being interviewed by one of his newspapers, the Scottish Government has claimed.
The meeting at the Murdoch-owned Wall Street Journal, which took place in June this year, involved Scotland's First Minister being interviewed in an editorial suite at the New York paper.
Although Ms Sturgeon made public details of other individuals she met during her trip to the United States – including the IMF's managing director, Christine Lagarde, the TV anchor, Jon Stewart, and the US-based Scottish actor Alan Cummings – she omitted any reference to her discussion with the chairman of News Corp.
The WSJ published an account of their interview with the First Minister but made no mention that Mr Murdoch had been present in the same office at the same time.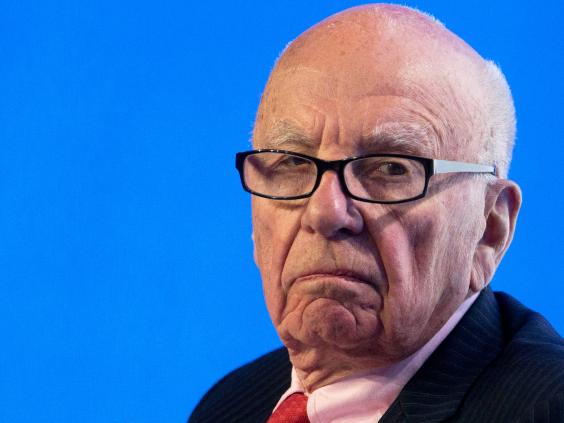 Following a report in the Scottish Daily Mail, a Scottish Government spokesman confirmed that Mr Murdoch had been "invited" into the meeting with the editor-in-chief of the WSJ, Gerard Baker.
The spokesman insisted that "no private meeting" had taken place, and that Mr Murdoch had only appeared towards the end of the meeting.
The decision to publish a diary of her US trip, and yet omit mentioning the contact with Mr Murdoch, is being seen as deeply embarrassing for the First Minister.
The Scottish Conservatives said the decision to keep silent on the "significant" Murdoch meeting was "odd".
Ms Sturgeon recently attacked the Murdoch-owned Sun newspaper as being "sexist". The comment related to a pre-election Sun front-page mock-up which showed the First Minister in tartan bikini.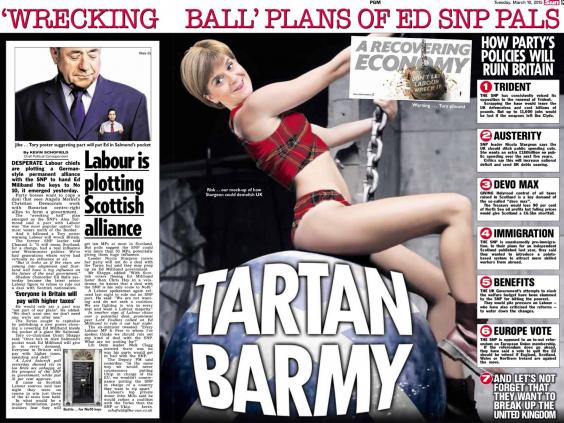 She has previously  called the decision by her predecessor, Alex Salmond, not to reveal his private meetings with Mr Murdoch, "a mistake".
Willie Rennie, leader of the Scottish Liberal Democrats, said Ms Sturgeon was now making the "same mistake."
Last month The Independent reported that Mr Murdoch had met the Chancellor, George Osborne, in Downing Street ahead of the government's announcement of a massive cut to the BBC's budget.
Ms Sturgeon last week said the BBC should be split up into a federal structure.
The Scottish Government has previously called on Westminster to devolve control of broadcasting to Holyrood.
If media devolution was granted, Holyrood would have enhanced control over the corporation's split Scottish output.
Although the Scottish Sun did not back independence in last year's referendum, it did back the SNP at the general election. The Sun backing the Conservatives was widely regarded as a dual anti-Labour strategy that helped deliver a majority for David Cameron.
Reuse content