Three years ago hardly anyone in the Scottish Parliament had heard of Neil Findlay. The former bricklayer wasn't even expected to win a seat in the 2011 Holyrood election. But then came the collapse of Labour, and the arithmetic of Scotland's proportional representation system unexpectedly sent him to Edinburgh.
Now Mr Findlay is only just behind the former cabinet minister, Jim Murphy, in the race to become the next leader of the Scottish Labour Party.
Internal polling by the Findlay camp, which his opponents have described as "respectable enough", put him six points behind the front-runner, Mr Murphy. His campaign claim he is polling at 42 per cent, with the former Scottish Secretary on 48 per cent.
If he wins when the result is announced on 13 December, Scotland will have the most left-wing leader of any political group in the UK; Ed Miliband will have a big problem on his hands; and, according to people close to Nicola Sturgeon, the new leader of the SNP, "Christmas will have arrived early".
One adviser close to Mr Miliband said: "The party in Scotland will decide who it wants. That's what the rules say. Unofficially? Findlay represents pain and isn't the solution."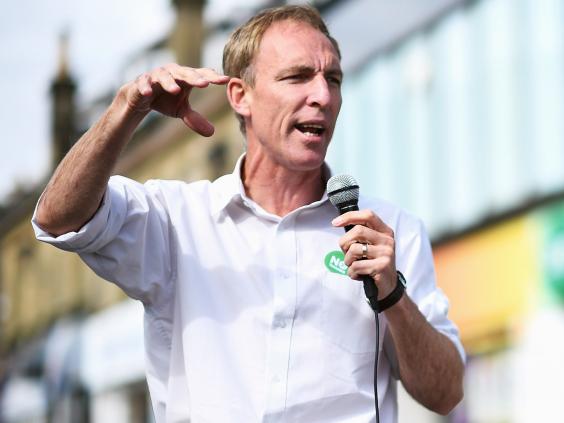 Although the Findlay back-story of bricklayer-to-politician sounds like a Scottish version of Alan Johnson's postman-to-Home Secretary, the reality is different. He was an apprentice in his father's business before eventually studying at Strathclyde and later Glasgow universities. He became a councillor in West Lothian in 2003 and was a teacher in Falkirk before being elected to Holyrood.
A six-point margin in the leadership race suggests that even if Mr Findlay doesn't win, he will dent Mr Murphy's mandate to re-energise Labour's diminishing influence in Scottish politics. The contest follows the shock resignation of Johann Lamont last month, when she claimed that London treated the Scottish party as a "branch office".
According to one prominent Labour MP: "The emergence of Neil Findlay as a possible leader – someone with little experience and less impact, spouting policies that barely register as credible to the main party – shows how much trouble Labour are in in Scotland."
Mr Findlay's election agenda sounds like an old Labour history lesson, more Michael Foot and Arthur Scargill than Blair or Brown. He wants Labour in Scotland to oppose the renewal of Trident, and he wants the UK's nuclear deterrent no longer to be based on the Clyde. He wants to renationalise Scotland's railways and end any privatisation in the NHS. He says the legal contracts behind the private finance deals that have funded new schools, hospitals and public infrastructure in Scotland should be torn up, and he wants his party to commit to full employment, a boom in council house building, and an end to poverty.
Mr Findlay, 45, says those who claim his policies are unashamedly far-left are wrong. He maintains his policies "are now mainstream in Scotland" and have been since the SNP took over Holyrood in 2007.
Unlike the leader of the UK Labour party, the Scottish leader is still elected by an electoral college system through votes by the unions, politicians and members. Nine out of the 11 nominating unions, including the GMB, Unite and Unison, are backing Mr Findlay.
Unite's general secretary, Len McCluskey, said the election of Mr Murphy would be a "political death sentence" for Labour in Scotland, adding that the election of a "Blairite", Westminster politician who had supported the Iraq war, spending cuts, tuition fees and greater use of the private sector would give Labour in Scotland "no future".
With Mr Murphy likely to be backed by the vast majority of Labour's Holyrood politicians, councillors and MPs, it will be the votes of party members who will decide who leads Scottish Labour.
Current estimates point to Mr Murphy winning 60 per cent of the members' vote, although the votes of young Labour activists are behind Mr Findlay.
One former Miliband adviser warned: "This isn't just a local contest. Next May, Labour needs every Scottish MP it can get. Polls suggest we could get slaughtered by the SNP, so the new Scottish leader's impact could yet decide who is in Downing Street next summer."