Prisons have been hit by a tide of violence, with soaring levels of attacks, suicides and self-harm among offenders crammed into cells, an array of damning Ministry of Justice figures have disclosed.
More inmates are absconding, fewer sex offenders completing treatment courses and nearly 20 per cent of jails in England and Wales are judged to be struggling to cope with the pressure on them.
Chris Grayling, the Justice Secretary, was warned the bleak picture proved the prison system was close to breaking point. Critics said jails had become "death traps" and claimed the crisis was an inevitable result of deep spending cuts during the austerity drive.
The department said almost 14,500 assaults were recorded in the 12 months to the end of March, a rise of seven per cent, with even steeper increases in serious attacks and violence against prison staff. The disturbing trend emerged as it emerged that an officer had part of his ear bitten off this week by an inmate at Nottingham Prison.
The MoJ revealed the number of prison suicides reached a nine-year high, with 88 inmates killing themselves, compared with 52 during the previous 12 months. Rates of self-harm were up by seven per cent and are now more than a quarter higher than in 2010.
The department's performance tables show that overall standards at 28 of the 126 jails are judged to be "of concern", more than twice as many as last year.
They include the three opened since the election – Oakwood, near Wolverhampton, and Isis and Thameside, both of which are in south London – as well as Bristol, Brixton and Leeds prisons.
The performance of another jail, Brinsford young offenders institution in Staffordshire is rated as being of "serious concern".
A total of 225 inmates escaped or absconded from jails last year, an increase of 21, including 137 who walked out of open prisons. Police announced that Wayne Whitley, who is serving a life sentence for a series of violent armed robberies, had disappeared from Kirkham open prison in Lancashire.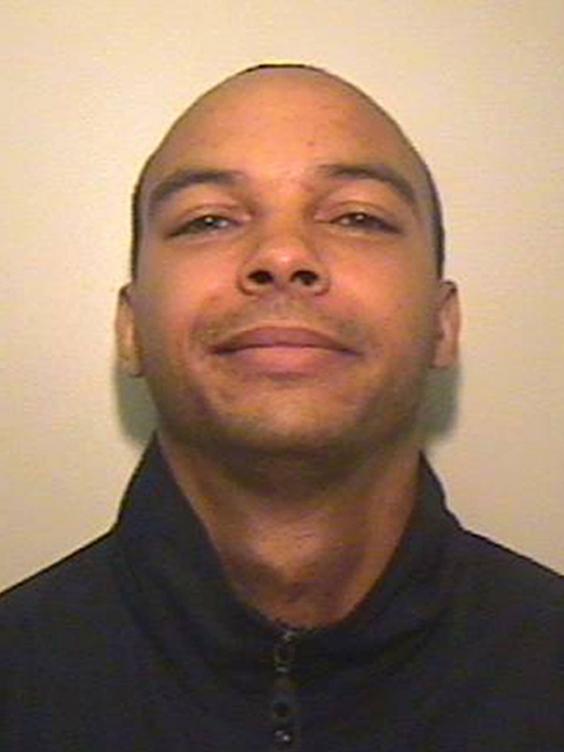 The jail population in England and Wales stands at 85,730, an increase of 1,678 in 12 months and a rise of 69 in the last week alone.
The national crowding rate was 22.9 per cent in 2013/14, meaning nearly one in four prisoners is being held in a cell where the number of occupants exceeds its "uncrowded" capacity.
In a further blow for Mr Grayling's pledge to boost rehabilitation, the statistics showed falls in the number of sex offenders completing courses designed to tackle their behaviour and the number of inmates finishing drug rehabilitation courses.
The Justice Secretary said: "In this current economic climate all public services are required to help ease the burden. We are not exempt from that and have reduced our overall budget by 24 per cent, through sensible and well-considered reforms, commended by the National Audit Office.
"As with any significant period of change, coupled with prison population increases higher than expected, it has been a challenge. We are responding to and managing the additional pressures but prisons are still running safe and decent regimes."
But Sadiq Khan, the shadow Justice Secretary, said: "The Government is trying to hide the sheer scale of the failings in the Ministry of Justice from the public by trying to pretend there is not a problem, let alone a crisis.
He added: "This is all evidence of the incompetence of David Cameron's Government. The evidence is piling up that the Government has caused a prison crisis. The courses, training and healthcare needed to make sure prisoners are reformed aren't happening."
Frances Crook, chief executive of the Howard League for Penal Reform, said: "Prisons are becoming places of extreme violence as men are caged with nothing to do all day, and in some terrible cases they have become death traps."
Glyn Travis, spokesman for the Prison Officers' Association, said: "The prison population is increasing and despite changes introduced by the Ministry of Justice we still believe inappropriate prisoners are being sent to open conditions as the service tries to manage its available cellular accommodation."
Banged to rights: The worst prisons
Of serious concern
Brinsford Young Offenders Institution, near Wolverhampton. Opened in 1991, holds about 580 young adults aged up 21. Run by HM Prison Service. Recorded 59 assaults on staff last year.
Of concern
Oakwood Prison, near Wolverhampton. Opened in 2012, with around 1,600 category C prisoners. Managed by G4S. 137 staff assaults last year.
Thameside Prison, South London. Opened in 2012, holds up to 900 category B prisoners. Managed by Serco. Criticised by inspectors last year over levels of violence and its restricted regime.
Isis Prison, south London. Opened 2010, holds around 620 category C prisoners aged up to 25. Run by HM Prison Service. Has previously admitted problems with gangs.
Reuse content