Shadow Cabinet members swore an oath of loyalty to Ed Miliband today, but Labour MPs vowed to press on with their attempt to oust him before next May's general election.
The Labour leader insisted he "relished the fight for the future" and promised to change his approach by spending more time outside the Westminster bubble. The move is concession to critics who claim he has not connected with voters and needs to get out more.
In a message on Facebook, Mr Miliband said: "Labour will fight and win this election street by street, house by house, taking our case to the people on every issue. That is how I am going to spend the next six months."
At least three Labour MPs have told Dave Watts, chairman of the Parliamentary Labour Party, that Mr Miliband should quit in order to boost the party's election prospects. Some critics hope to persuade 100 MPs to sign a letter calling on him to stand down – although there is no sign of such a letter yet.
One Labour insider said: "Ed is not safe. There is mutiny in the ranks. In private, the Shadow Cabinet is getting the message. He has no real support left in the PLP. He won't walk but if the storm continues his position could become impossible."
Another Labour source said Mr Miliband would have been gone by now if the party had lost last month's by-election in Heywood and Middleton, where its 6,000 majority was cut to just over 600 by Ukip.
In pictures: Ed Miliband trying to look normal
In pictures: Ed Miliband trying to look normal
1/17 The beggar

Ed Miliband casually gives money to a homeless woman in Manchester, surrounded by press photographers.

2/17 The Bacon Sandwich

Ed Miliband buys a bacon sandwich from cafe owner Antonios Foufas at New Covent Garden Market in London as he kicks off a day of campaigning on the eve of the local and European elections

3/17 The Bacon Sandwich

Ed Miliband chats with a cafe owner Antonios Foufas at New Covent Garden Market in London

4/17 The Bacon Sandwich

Ed Miliband embarked on a whirlwind campaign tour of England - but struggled at the first hurdle (a bacon sandwich). Aides intervened after just a few less-than-elegant bites

Jeremy Selwyn

5/17 Flower Shopping

Ed Miliband talks with a couple of traders at New Covent Garden Market in London

6/17 Flower Shopping

Ed Miliband purchases some red roses for his wife at New Covent Garden Market in London

7/17 Talking Business

Ed Miliband talks with a trader at New Covent Garden Market in London

8/17 Good Morning Britain

Miliband on ITV's Good Morning Britain show on 20 May 2014, a day of gaffes in which he was also caught out by BBC Wiltshire for not knowing who the local Labour leader was

9/17 '£70 Weekly Shop'

Ed was accused of being 'out of touch with reality' after he seemed not to know what he - or the average British family - spends on a weekly food shop

PA

10/17 Drop in Polls

Ed Miliband paid a visit to Leighton Hospital in Crewe to speak with the staff about the NHS, but faced difficult questions about polls showing his personal ratings falling well behind those David Cameron and George Osborne

PA

11/17 On the Sofa with Farage

Ed Miliband appeared on the Andrew Marr Show to debate with Nigel Farage - but has all but conceded defeat in the Newark by-election, allowing Ukip a free run at the Tories

BBC

12/17 Wollies in Wellies

Miliband was among a number of politicians to come under fire for 'touring' the floods in the South and South West earlier this year

PA

13/17 Wollies in Wellies

The Labour leader admitted it was 'a difficult decision for politicians whether to visit areas like this'

14/17 Missed Opportunity

Miliband's performance at the Labour conference last year failed to make much of an impression on voters, polls suggested

Getty Images

15/17 Sharing the Moment

Miliband, Nick Clegg, David Cameron and Angus Robinson enjoy their moment with Andy Murray, after the tennis player's Wimbledon win

Getty Images

16/17 Casual Husband

Miliband and his wife Justine are pictured in their hotel room in Brighton as he prepares to give his keynote speech to the annual Labour Party Conference

Getty Images

17/17 The Milibands

Just your average family of four?

Getty Images
There was some relief for the Labour leader as Yvette Cooper, the shadow Home Secretary, and Andy Burnham, the shadow Health Secretary, dismissed as "lies" and "pure fiction" claims they had discussed a non-aggression pact as they prepared for a post-Miliband era.
Chuka Umunna, the shadow Business Secretary and another potential future party leader, said Mr Miliband had taken to Labour to within "touching distance" of government and united the party. He said: "Ed is an honest, sincere man of deep beliefs."
Tristram Hunt, the shadow Education Secretary, denied that Mr Miliband lacked the strength to be prime minister. He said: "Ed Miliband will be an innovative, reforming, radical prime minister and he is more than up to it. I have sat round the Shadow Cabinet table with him now and he is a man of passion and leadership."
But the orchestrated fightback failed to settle the nerves of Labour MPs, who claimed warnings that disunity could cost the party the election could backfire. They criticised Peter Hain, the former Cabinet minister, after he told BBC Radio 4: "If the mutterers continue to mutter then all they will do is stop places like Neath [his South Wales constituency] from being liberated from this destructive, uncaring, unfair government that is destroying people's lives."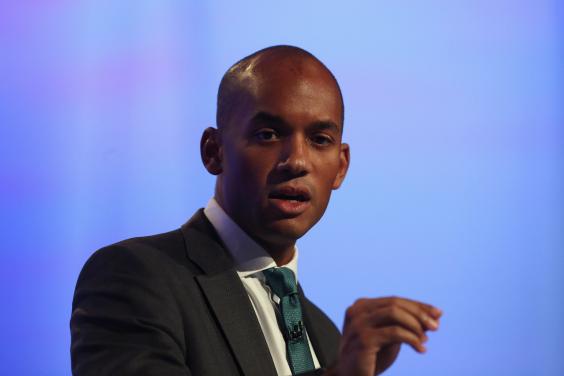 One Labour backbencher replied: "We have a duty to act [against Mr Miliband] because we want to win the election and protect our constituents. There is still a small window to do it."
The Shadow Cabinet loyalty pledges were also downplayed, with critics saying the frontbenchers had no alternative but to speak up for Mr Miliband when asked to.
There is intense speculation in Labour circles that frontbenchers are weighing up their options in case Mr Miliband is forced out.
Insiders claim that a younger generation of potential leaders – including Mr Umunna, Mr Hunt and Rachel Reeves, the shadow Work and Pensions Secretary – would prefer Alan Johnson, the 64-year-old former Home Secretary, to take over as a caretaker leader for the election if Mr Miliband quits. That could boost their own prospects since Labour might "skip a generation" if it lost the May election.
But Mr Johnson has said he has no intention of returning to frontline politics. So the two frontrunners to succeed Mr Miliband if he goes before the general election are Ms Cooper and Mr Burnham.
Despite their strong statements of support for the Labour leader, one MP said: "It just shows how serious Ed's position is. Trotting out Shadow Cabinet ministers doesn't change anything. This is not going to go away. People in marginal seats are very worried."
Reuse content