A Scottish National Party (SNP) member has been suspended after tweeting homophobic abuse to the Scottish Conservative leader, Ruth Davidson.
The news of the suspension – which was announced by the SNP First Minister, Nicola Sturgeon, in the Scottish Parliament – came after Ms Sturgeon and other political leaders north of the border united in a rare cross-party call for an end to homophobic abuse.
Ms Davidson originally spoke out after receiving a tweet making grossly offensive references to her sexuality from an SNP member with the profile name Laird O'Callaghan. The Scottish Tory leader tweeted back: "Nice. Classy. Do you kiss your mother with that mouth? Bet she's really proud of you."
Senior SNP figures were quick to disown the abuser. Ms Sturgeon tweeted that homophobic abuse of Ms Davidson or anyone else was unacceptable, warning that perpetrators are "no friend of my party".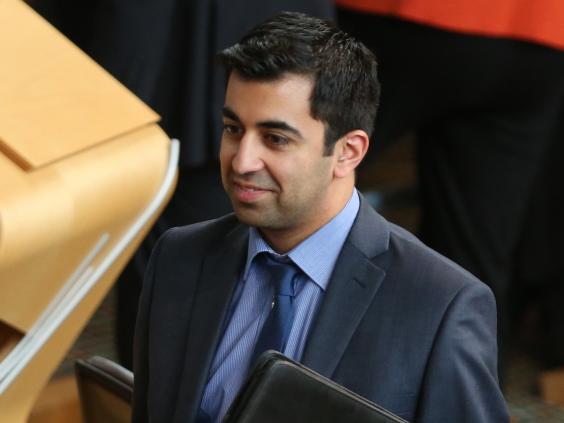 The SNP's Europe minister, Humza Yousaf, described the tweet as "utterly disgraceful" and said there was "zero tolerance for homophobia".
The tweeter later publicly apologised for his message to the Tory leader, conceding it was "wrong, ill-conceived and overtly offensive". But he added: "I was angry, her policies hurt me directly."
He said he had spoken personally to Ms Davidson, who he said had "generously accepted my sincere apology, so can we please move on".
Ms Davidson wrote on Twitter that the man responsible for the abuse had phoned her to apologise. She said: "Showed genuine contrition and says he won't make anti-gay statements again. I accepted his apology."
Ms Davidson also thanked people for their messages and explained that she called out a selection of the homophobic abuse she received because people, "especially young people, need to know that they don't have to just sit there and take it".
In a statement, Ms Davidson said she was not the only politician who gets abuse online and she has previously condemned those who racially abused Humza Yousaf as well as the sexism and misogyny aimed at the First Minister.
Reuse content