Pro-hunt politicians should stop pretending that legalising fox hunting is about helping farmers, Queen guitarist Brian May has said.
In a television discussion with the former environment secretary Owen Paterson, Mr May objected to the suggestion that fox hunting was set to be legalised for agricultural reasons.
"You have got to stop pretending this is about farming," he said, speaking on Sky News.
"This is nothing to do with farming and I know a lot of farmers now and I can tell you, they don't go around digging out foxes in their spare time to shoot them. 
"This is about, as you say, people rushing around the countryside torturing wild animals to death for fun, that's what this is about and it is an absolute scam to pretend that this is about farming in the first place."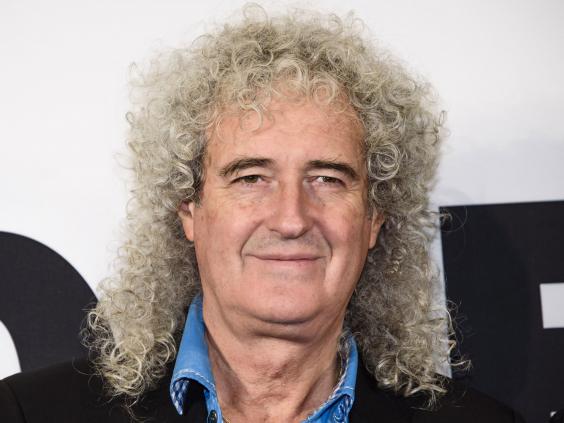 Mr Paterson however said "hard working farmers" were "having a tough time" looking after their livestock because of the law.
Mr May is a longstanding animal rights campaigner and is critical of both badger culling and fox hunting.
Over the weekend animal rights groups warned that the Government's proposals for relaxing the ban were more extensive than had been previously suggested.
"This is no simple amendment to the Hunting Act. The Government is trying to bring back hunting by deceit," said Tom Quinn, campaigns director for the League Against Cruel Sports.
"Now we know what they are proposing, any pretence that the Government was trying to amend the law to enable better fox control has been blown out of the water."
The Government could face defeat over the proposals if the SNP and Labour join together with enough Conservative rebels.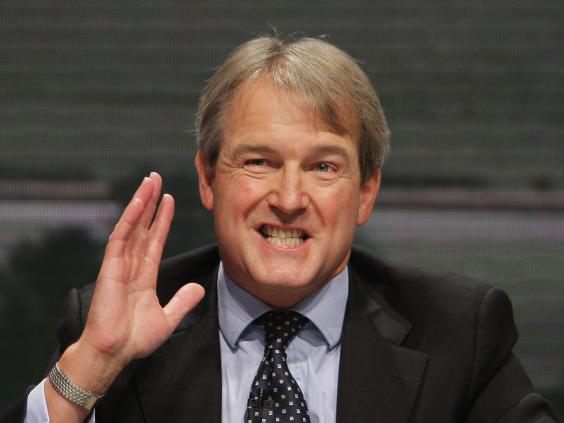 MPs will get only 90 minutes to debate the ban on fox hunting before the vote, which was promised in the Conservative manifesto.
In March David Cameron pledged to hold a free vote on repealing the fox hunting ban if the Conservatives won the next election.
The PM, who has previously ridden with the Heythrop Hunt in Oxfordshire, said he believed in the "freedom to hunt" and wanted fox hunting legalised.
Writing in the Countryside Alliance magazine, he criticised widespread negative attitudes to the illegal animal killings.
"There is definitely a rural way of life which a born and bred Londoner might struggle to understand," he wrote.
What does five more years of the Tories mean for Britain?
What does five more years of the Tories mean for Britain?
1/8 Welfare payments will be slashed

One of the most controversial parts of the Conservative manifesto was to cut benefits for the working age poor by £12 bn over the next three years. But during the campaign they only said where £2 bn of these savings would come from. That leaves £10 bn still to find. Some experts think the only way they can close that gap is by means testing child benefit – with millions of families losing out

Getty

2/8 There will be tax cuts for those in work and those who die

The Tories will increase the threshold at which the 40p rate of tax becomes payable to £50,000 by 2020. They haven't said so but it is also likely that at some point in the next five years they will abolish that 45p rate of tax altogether for the highest earners. They also want to increase the effective inheritance tax threshold for married couples and civil partners to £1m

Getty

3/8 There will be an in/out EU referendum in 2017

The next two years are going to be dominated by the prospect of a referendum on Britain's membership of the EU. First off David Cameron has the daunting task of negotiating a deal with other EU leaders an acceptable deal that he can sell to his party so he can go into the referendum campaigning for a 'yes' vote. This may be unachievable and it is possible that the Tories may end up arguing to leave. Opinion polls show Britain is divided on EU membership, one poll this year showed 51% said they would opt to leave compared to 49% who would vote to stay in

Getty

4/8 There will be more privatisation of the NHS

Having won the election the Tories now have a mandate to go further and faster reforming the NHS. In order to make cost savings there is likely to be greater private involvement in running services, while some smaller hospitals may lose services they currently provide like A&E and maternity units

Getty

5/8 There will be many more free schools – and traditional state schools will become a thing of the past

The Tories plans to create 500 new free schools and make 3,000 state schools become academies. They will also carry on reforming the Department of Education and remove more powers from local authorities over how schools are run

Getty

6/8 On shore wind farms will be a thing of the past and fracking will be the future

Government spending on renewable energy is under real threat now the Lib Dems are no longer in power with the Tories. Subsidies are likely to be slashed for off-shore wind farm and other green energy supplies. Meanwhile there will be generous tax break for fracking as ministers try and incentivise the industry to drill for onshore oil and gas

Getty

7/8 There maybe more free childcare – but not necessarily

In the campaign the Tories pledged to double the amount of free early education for three- and four-year-olds from 15 hours a week to 30. The extra hours would only be offered to working families where parents are employed for at least eight hours a week. However they have not said where the money will come from to fund the pledge

Getty

8/8 Workers' rights could be reduced

The Tories want to slash business regulation, merge regulator and cut costs. The Lib Dems stopped them from reducing the employment rights of workers in power – but these are now under threat

Getty
"I have always been a strong supporter of country sports. It is my firm belief that people should have the freedom to hunt, so I share the frustration that many people feel about the Hunting Act and the way it was brought in by the last government."
Late last year anti-hunt Tories voiced worries that Mr Cameron would try to repeal the ban.
More than two dozen Tory MPs gave their backing to the Conservatives Against Fox campaign which works to challenge the pro-hunt lobby's influence within the party.
Polling by YouGov conducted in January this year found that 51% of the population supported the current fox hunting ban, with only 33% opposed to it.
Reuse content