Politicians in Northern Ireland on Tuesday hailed a small but significant breakthrough following 11 weeks of talks and more than a year of bad-tempered impasse.
While a number of thorny issues remain unresolved, the talks at Stormont led by the London and Dublin governments found agreement on financial matters and other issues which have produced deep and often bitter divisions among political parties.
The hope is this will provide stability to a political system which has been steadily losing public credibility.
Local parties had sought more money from London, with Sinn Fein emphasising it that it would not enact "Tory cuts." But a new proposal from David Cameron, offering Belfast a reported £1.5bn, found favour.
The Prime Minister said he was delighted a workable agreement had been reached, while Irish PM Enda Kenny declared he was very pleased with the outcome.
The deal was also welcomed by the Democratic Unionists (DUP) and Sinn Fein, the two parties who dominate the Belfast Assembly. DUP First Minister Peter Robinson described it as a very significant agreement, while his Sinn Fein deputy Martin McGuinness called it a remarkable achievement.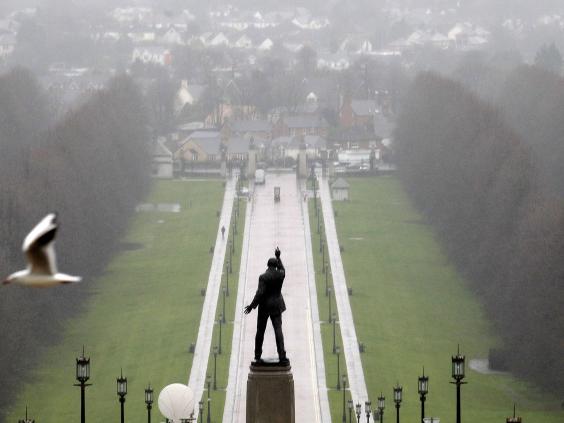 Mr Cameron declared: "This historic agreement has been long in the making, and means the UK Government has been able to offer a significant financial package that opens the way for more prosperity, stability and  economic security for Northern Ireland."
London, Dublin and the local parties also made progress on the vexed issue of how to deal with the past and investigate killings by both the IRA and loyalist groups, as well as a number by the Army during the troubles. London has offered to make money available for such inquiries.
But particularly touchy issues such as the right of  loyalists to march near disputed areas, and their right to fly flags, appear not have been advanced in the talks, which culminated in a 30-hour session.
The Northern Ireland Secretary Theresa Villiers said that there would be "many days of hard work ahead." Next year's marching season will provide a test of any new arrangements that can be put in place.
Reuse content