The Tory MP sitting out in the sunshine on the House of Commons terrace was of anything but a sunny disposition. "Tell me what we stand for," he lamented. "What reason are we giving voters to elect us for another five years? We can't just be about the economy and not being Ed Miliband."
If Labour had the wobbles last summer, then this year it is the turn of Conservative MPs and activists to fret.
There are growing murmurings of discontentment in Tory ranks about the party's lacklustre performance in recent weeks, and worries that the leadership has committed too many unforced errors.
Party strategists had certainly not planned it this way. As MPs departed for their summer break, Conservative headquarters was a hive of activity. Conservative Campaign Headquarters had drawn up plans for a blitzkrieg on marginal seats that would see every Tory Cabinet minister visit a target constituency to highlight the Government's economic record.
There would then be themed weeks on welfare, employment and education through August to fill up the political "silly season" and highlight areas of Tory strength over Labour.
But one minister and a mayor didn't get the memo – or decided to ignore it.
First off was Sayeeda Warsi, whose position in the Government was symbolic as Britain's first Muslim Cabinet minister. Downing Street had known for weeks how unhappy she was about the Tory's position on Gaza but had chosen to ignore rather than placate her. And so when she did resign, she decided to inflict maximum pain on Number 10.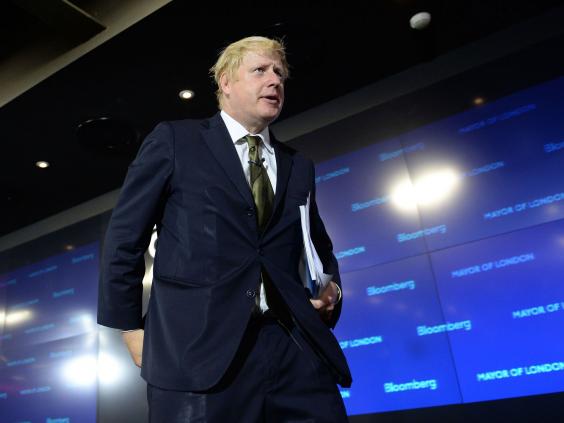 With images of the civilian casualties still very much in the public mind, her charge that Mr Cameron's position was "morally indefensible" struck a chord. And by releasing her resignation statement on Twitter in time for the lunchtime news, she ensured saturation coverage all day and in the following morning's papers.
The next day the Tories had been hoping to get the focus back on the economy, with a speech by the Culture Secretary Sajid Javid – helpfully – highlighting the Government's economic record by contrast with that of Labour. But then Boris Johnson (without clearing it with Downing Street) used a question and answer session to reveal he was planning to come back to Parliament at the next election. The implicit message was: I reckon there's a decent chance Cameron will lose in 2015 and I want to be leader.
To be fair, Downing Street could not be entirely blamed for either the Johnson or Warsi bombshell. But the decision to announce the nomination of two big Tory donors as new members of the House of Lords last Friday was entirely self-inflicted. 
So was its handling of Foreign Office minister Mark Simmonds' resignation last Monday. Rather than let him go in the reshuffle, they allowed him to stay on to chair the UN Security Council. And when they did announce his departure, they didn't check what he was going to say.
Unhelpfully, rather than issue a bland statement, he inflicted maximum negative publicity on his party by explaining he was quitting because the £27,875-a-year parliamentary rental allowance was not enough to pay for the "lifestyle" he wanted. It was a statement that – along with the "crony" peers – played entirely into a public narrative that the Tories have been desperate to avoid.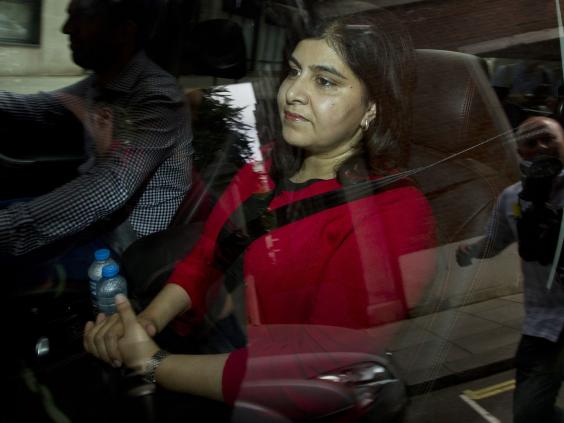 But what is also worrying for MPs and activists is the paucity of the Tory grass-roots campaign. Local parties are still not seeing a decline in Ukip support – but they are seeing a decline in their own membership. Some marginal constituencies have lost between 15 and 30 per cent of their local activists, and those are the seats where Labour did best at May's local elections.
Those who are still there worry that they are not being given anything to campaign "on" by the centre that will mobilise their vote and help persuade others to switch.
"Everybody is awaiting something big and exciting at party conference," said one activist. "The twitchiness that people are feeling is based on the fact that the economic news isn't giving us a lead in the polls which everyone predicted would come.
"People want a big message and something easy to set them apart from Labour. Economic handling is one thing, but having a sweetener to promise would make it easier to campaign."
A Tory adviser in Westminster added that another part of the problem was that every speech, announcement or comment had to be cleared by the party's election chief, Lynton Crosby. "Basically if it's not about the economy, welfare or immigration, he's not interested. It's demoralising and not the sort of campaign a lot of us want to run. We're not giving people a positive reason to vote for us."
Tory HQ says these criticisms are unfair and insist the party has been working "incredibly hard" over the summer in difficult circumstances. It says  the attention of those ministers not on holiday has been rightly focused on foreign affairs and that they have got a clear, consistent message of "getting on with the job", which will pay dividends next May.
Only time will tell. But if after the party conference season the Tory poll ratings are still languishing at between 33 and 35 per cent, there will begin to be public calls for a strategic rethink.
"We are always being reassured that as the economy improves so will the poll ratings," said a backbencher. "But it is getting near the point when we need to see the evidence."
Reuse content