The leader of the Conservative MEPs in the European Parliament - who helped broker David Cameron's renegotiation package - has said he wants to leave the EU.
In a symbolic blow to the Mr Cameron, Syed Kamall said he believed that "on balance we could forge a better future outside" the bloc.
The top Tory in Brussels said that he thought the Prime Minister's EU renegotiation had given the UK a "better deal" but that it was not good enough for him to stay in.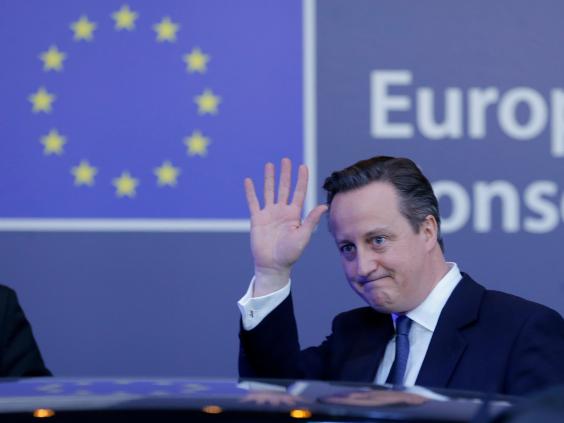 He cited wanting a fairer immigration policy for people coming to Britain outside the EU as his main reason for wanting to leave.
"After much thought, my personal decision is to vote to leave the EU; not because I think David Cameron did a bad job, but because I believe that on balance we could forge a better future outside," he said.
Mr Kamall acted as a go-between for the Prime Minister and EU officials during exchanges over the reforms.
He made his statement on Friday morning as Boris Johnson claimed that leaving the bloc would be "win-win for all of us".
The Mayor of London said at a speech in Kent that there were no downsides to leaving the bloc and that the "only thing we have to fear is fear itself".
David Cameron has permitted his MPs and Cabinet ministers to campaign on either side of the European Union referendum, which is due to take place on 23 June. 
The PM secured provisions to cut EU red tape, protect the single market for non-eurozone members, and exempt Britain from "ever closer union".
He also secured a more limited version of the four-year freeze on in-work benefits for EU migrants that he had set out to achieve.
Some Conservative eurosceptics have described the package as "thin gruel" and "watered down", however.
Grassroots Out, one of the campaigns looking to leave the European Union, is holding a national day of action on Saturday urging voters to leave the European Union.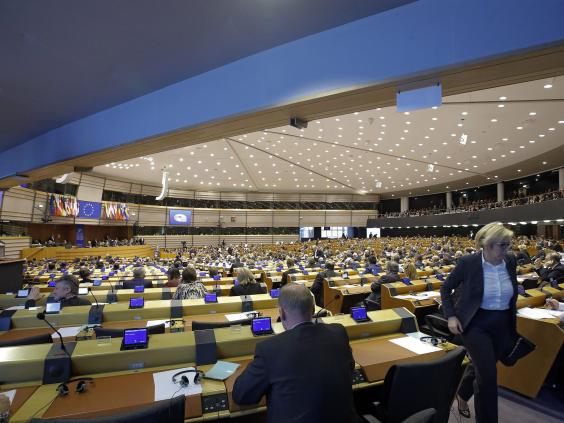 Tom Pursglove, the co-founder of the group, said the campaign to leave the bloc was attracting support from all corners of the political world.
"Every week more and more people are coming out to support the GO campaign to get Britain out of the EU," he said.
"As well as having campaigners from across the political spectrum GO is attracting many people who have never been aligned to a political party but want to be a part of this vital cause of making Britain an independent and global facing country once again."
But campaigners looking to remain in the bloc have warned that leaving could have serious negative consequences for Britain.
Richard Howitt, a Labour MEP who co-presides European Parliament's all-party Disability Rights Group, said in a speech today that disabled people could lose out from Brexit.
87,000 British disabled people were helped towards work by European-funded training last year – and would not have been so if Britain was no in the EU, he argued.
What has the EU ever done for us?
What has the EU ever done for us?
1/7 1. It gives you freedom to live, work and retire anywhere in Europe

As a member of the EU, UK citizens benefit from freedom of movement across the continent. Considered one of the so-called four pillars of the European Union, this freedom allows all EU citizens to live, work and travel in other member states.

2/7 2. It sustains millions of jobs

A report by the Centre for Economics and Business Research, released in October 2015, suggested 3.1 million British jobs were linked to the UK's exports to the EU.

3/7 3. Your holiday is much easier - and safer

Freedom to travel is one of the most exercised benefits of EU membership, with Britons having made 31 million visits to the EU in 2014 alone. But a lot of the benefits of being an EU citizen are either taken for granted or go unnoticed.

4/7 4. It means you're less likely to get ripped off

Consumer protection is a key benefit of the EU's single market, and ensures members of the British public receive equal consumer rights when shopping anywhere in Europe.

5/7 5. It offers greater protection from terrorists, paedophiles, people traffickers and cyber-crime

Another example of a lesser-known advantage of EU membership is the benefit of cross-country coordination and cooperation in the fight against crime.

6/7 6. Our businesses depend on it

According to 71% of all members of the Confederation of British Influence (CBI), and 67 per cent of small and medium-sized enterprises (SMEs), the EU has had an overall positive impact on their business.

7/7 7. We have greater influence

Robin Niblett, Director of think-tank Chatham House, stated in a report published last year: "For a mid-sized country like the UK, which will never again be economically dominant either globally or regionally, and whose diplomatic and military resources are declining in relative terms, being a major player in a strong regional institution can offer a critical lever for international influence.
"In all the talk of 'free movement', what about the right of a wheelchair user to move freely to visit another European country?" he said.
"Discrimination doesn't stop at borders. On the table, we have a European-wide general Accessibility Act, that could further transform the lives of millions of people.
"People with disabilities will always campaign to pull down barriers.  In the European referendum, the Disability Movement should campaign against erecting new barriers."
Meanwhile, the Prime Minister will later give a speech in Wales arguing that British farmers will be worse off outside the EU.
Mr Cameron will claim that the move will push up the cost of British beef exports by £240m a year.
Labour MP Chuka Umunna also told BBC News this morning that the Leave campaign was playing "fast and loose" with jobs that relied on EU exports.
Reuse content