After David Cameron finally bowed to pressure and announced the UK will take in "thousands more" Syrian refugees - following a public outcry that saw more than 250,000 people backing The Independent's campaign for action - the key details are anything but clear.
The Prime Minister said details of the expanded resettlement scheme will be set out next week, but for the millions of Syrians who have fled their country's civil war, time is not on their side.
How many is "thousands"? Where will they be located? Does he regret describing refugees as a "swarm"? Will he support a pan-European effort to spread the burden of refugees away from Greece, Italy and Hungary?
These are the four key questions we still need answers to.
1. How many?
Mr Cameron promises "thousands more" Syrian refugees will be given sanctuary in Britain,expanding the UK's current resettlement scheme that has granted just 216 places since it was set up last year.
Anything less than 10,000 will be seen as a disappointment from the chorus of political leaders in the UK, a growing number of Tory MPs and even his own ministers.  Yvette Cooper, the shadow home secretary and Labour leadership candidate, has called for a figure of around 10,000.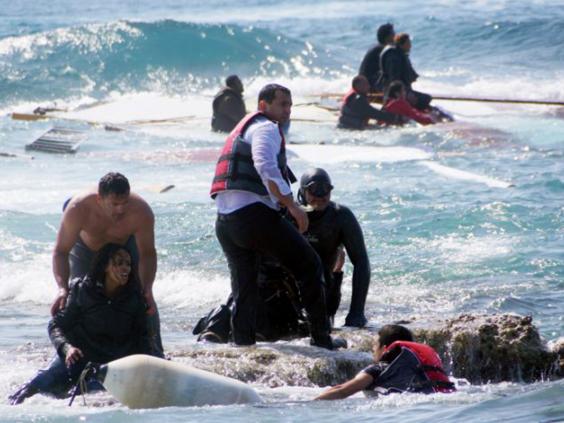 Falling short of this figure would be a dereliction of duty in the view of the United Nations, whose commissioner for refugees Antonio Guterres has told EU leaders that "no country can refuse to do its part" in his plan to relocate 200,000 refugees.
Meanwhile it would undermine Britain's relations with its neighbours, with Germany having admitted more than 35,000 refugees over the past year alone, with an estimated 800,000 expected to be given refuge by the end of the year.
The Green party's demand that the UK accept 240,000 refugees may sound very ambitious, but it would still only account for a third of Germany's intake this year.
2. Where?
No details whatsoever have been mentioned by Downing Street as to where the "thousands" of Syrian refugees will be housed. Will these vulnerable people, who have lived through four years of war, be given access to the essential services they will be very much in need of?
Ms Cooper made a speech earlier this week setting out a detailed proposal for the UK to accept 10,000 refugees by housing 10 families in each London borough.
She is holding a meeting of local authorities, faith groups and voluntary organisations from across the country next week to work out what help they can provide. Co-ordinated Government action along these lines would go a long way to finding the places and safety that so many Syrians need.
3. Does the Prime Minister regret using the word 'swarm'?
Earlier this summer Mr Cameron was accused of "dehumanising" refugees after he described the thousands of people trying to cross the Channel illegally from Calais as "a swarm".
Harriet Harman, Labour's acting leader, told him he "should remember he is talking about people, not insects".
The Prime Minister has yet to apologise for using such inflammatory language to describe one of the worst humanitarian crisis since the Second World War. Will he at least say he regrets using the word "swarm"?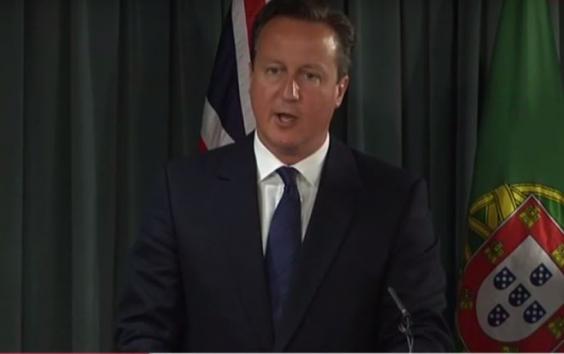 4. Will Britain support EU-wide project?
The expansion in the number of refugees Mr Cameron has promised to take in will be relocated from camps in the countries surrounding Syria and not any of the hundreds of thousands of Syrians who have made it to Europe.
It means the UK will not be helping countries such as Greece, Italy and Hungary who are forced to bear the burden of hundreds of thousands of refugees as they lie on the borders of the EU and are often the first EU country that refugees reach. 
More than 220,000 refugees entered the EU in the first six months of this year alone, with that number increasing by the day.
The out-dated Dublin Regulation requires refugees to seek asylum in the first country they reach, but Mr Guterres, the UN High Commissioner for Refugees, this morning demanded that EU leaders agree to a pan-European project to relocate 200,000 refugees, saying: "No country can do it alone, and no country can refuse to do its part."
Refugees Welcome: Supporters back The Independent's campaign
Refugees Welcome: Supporters back The Independent's campaign
1/15 Sean O'Grady

Twitter

2/15 Jamie Merrill

Twitter

3/15 Mollie Goodfellow and Marie Le Conte

Twitter

4/15 Naomi Westland

Twitter

5/15 DJ Kooper

Twitter

6/15 Zuhura Plummer

Twitter

7/15 Christine Gingter

Twitter

8/15 Andy Kavanagh

Twitter

9/15 Martijn van Calcar

Twitter

10/15 Dan O

Twitter

11/15 Kerry F

Twitter

12/15 Eulette

Twitter

13/15 Sarah

Twitter

14/15 Barefoot Mower

Twitter

15/15 Swim Deep

Twitter
Reuse content