Days after the biggest Tube strike since 2002, unions have announced another one will take place in August.
But cast your mind back to 2004 when Boris Johnson was challenging Ken Livingstone for Mayor of London.
One key plank of of Boris's policy on the Tube was to negotiate a "no strike" deal with workers.
This leaflet from the time - which also complains about fares which have since gone up - remains as evidence.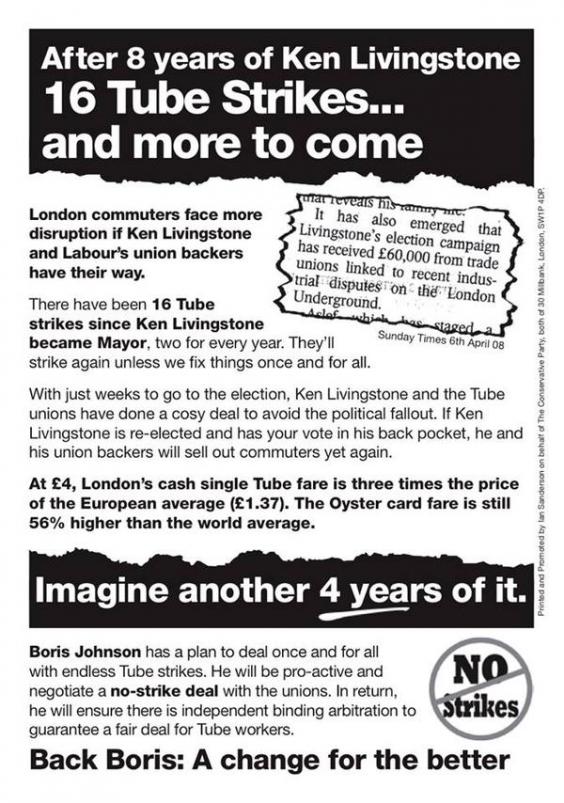 The deal would have set an agreement for the whole of his mayoral term in return for independent arbitration on pay disputes. It never actually happened.
By 2012, seeking re-election, this approach was dropped by Johnson - and the Mayor instead said he would lobby Downing Street to restrict strikes by law.
A provision to impose threshold on strikes was included in the Conservatives' 2015 election manifesto.
A second strike in as many months is set to take place from 9.30pm on 5 August. Aslef and Unite have so far announced that they will take part.
The strike is over a dispute about the imposition of a dramatic increase in night shifts on Tube workers.