The next Labour leader should be unceremoniously sacked mid-parliament if they fail to impress the public, a newly elected Labour MP has warned.
Wes Streeting, who was elected to represent Ilford North at the general election, said Labour should never again enter a campaign led by someone with negative personal ratings.
He hinted that he would be open to starting a civil war against his party's leader later in the parliament if they came to be seen as a handicap.
"I will absolutely back whoever is chosen as the next leader of the Labour party. But if we're a couple of years out from a general election and we're not doing well enough, then we can't carry on demanding that people are silent in the name of unity," Mr Streeting said in an interview with parliament's The House magazine.
"I don't think the Labour party can go into a general election campaign again with negative ratings on leadership and economic credibility. We couldn't recover from that."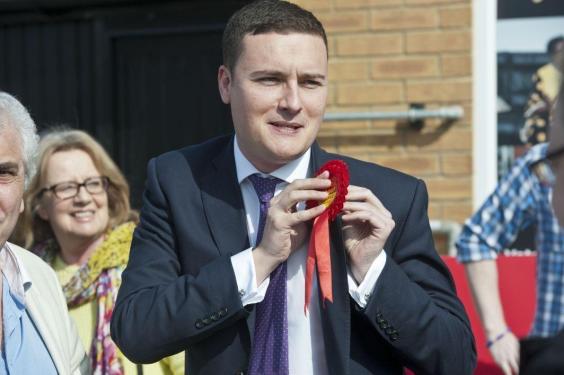 Mr Streeting, a former president of the National Union of Students, said many people had "made up their minds" about former leader Ed Miliband by the time it came to cast their vote and said Labour should "learn lessons" from their experience with Mr Miliband and his predecessor Gordon Brown.
Ed Miliband's personal ratings were significantly weaker than David Cameron's throughout the last parliament, even when Labour had substantial poll leaders over the Conservatives.
Perceptions of Mr Miliband improved after increased exposure during the election campaign but he ultimately lead his party to a shock defeat.
"There's nothing inevitable about a change in government; you have to work hard for it. You need the right leader to do that, and in modern politics not just the message but the messenger is absolutely crucial," Mr Streeting argued.
"When you look back to the long period of Tory opposition, one of the challenges they had was a shortage of good leadership material. I think in the Labour party we've got it in abundance. We've got very credible leadership challengers, and they're standing to lead us into the next election.
Who will be the next Labour leader?
Who will be the next Labour leader?
1/7 Andy Burnham

Andy Burnham has promised to restore the party's "emotional connection with millions of people," if elected

Getty Images

2/7 Mary Creagh

Mary Creagh has called on her party to win back "Middle England"

Getty Images

3/7 Liz Kendall

Shadow health minister Liz Kendall is seen as a Blairite

PA

4/7 Yvette Cooper

Shadow home secretary Yvette Cooper became the fourth person to join the Labour leadership race

AFP/Getty

5/7 Tristram Hunt

Tristram Hunt, the shadow Education Secretary, has said he will not run for the Labour leadership as he had not gathered the required nominations of 35 MPs. He has instead endorsed the moderniser Liz Kendall.

Getty Images

6/7 Dan Jarvis

One of the favourites to succeed Ed Miliband as Labour leader – ex-Army paratrooper Dan Jarvis – has ruled himself out, saying he won't do it because of his children

Getty

7/7 Chuka Umunna

Chuka Umunna dropped out of the Labour leadership contest just three days after he announced he was in the running

YouTube
"We've got to give them our support to do that, and help them to be the very best they can be. But if the time comes and they're falling short, then we need to reconsider their position."
He added that he had no personal animosity towards any of Labour's former leaders.
Labour's leadership contest is underway and the winner will be announced in September this year after an election conducted on a one-member, one-vote basis.
The frontrunners for the position are currently Andy Burnham and Liz Kendall, according to hookies. Yvette Cooper and Mary Creagh are also running.
Reuse content