The richest 1% give everyone else in Britain "quite a good deal", a Conservative MP has argued.
Speaking during a parliamentary debate on poverty, Chris Heaton-Harris said his party's approach to Britain's wealthiest was a key dividing line with the opposition.
"I guess there will always be a difference in politics between the two sides in this debate—I think that 1% of people paying 30% of income tax is actually quite a good deal for 99% of people, but let us put that to one side," the MP for Daventry said.
Mr Heaton-Harris went on to argue that it would be too expensive to reverse cuts to social security and tax credits in the face of rising food poverty.
The Coalition government cut the rate of income tax paid by people earning over £150,000 – roughly the top 1% of earners –  from 50% to 45%.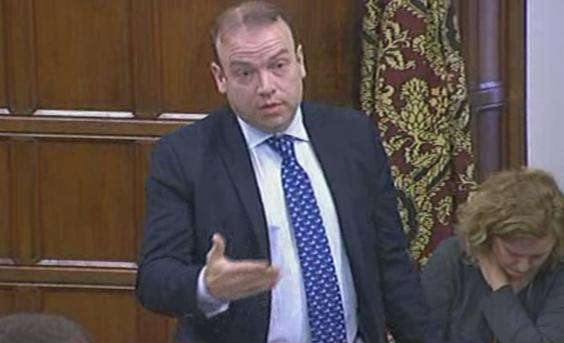 At its most extreme, the tax cut meant that the 8,000 people in the UK earning over £1m a year received a tax cut of £100,000 each year. This tax cut in itself is nearly four times the average full time salary.
Mr Heaton-Harris made the remarks during a debate in parliament's Westminster Hall on Wednesday.
Later in the same debate DWP minister Esther McVey echoed Mr Heaton-Harris's argument about the contribution made by the top 1%.
"The top 1% of income tax payers will contribute nearly 30% of this year's income tax bill. We talk about the richest helping most to get us out of the financial situation in which we found ourselves after Labour left office, and that is what is happening," she said.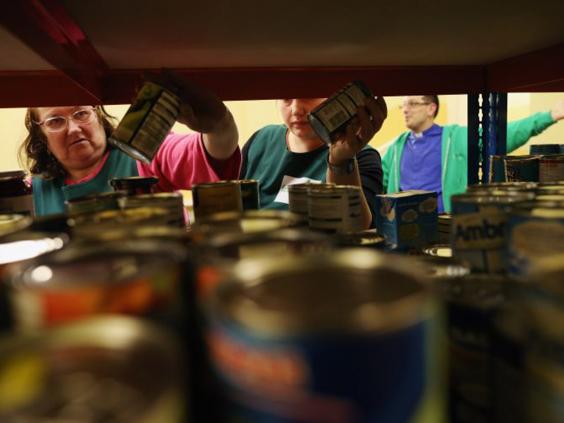 The claim that the richest 1% pay around 30% of income tax is correct, according to figures from HMRC.
However, the latest figures from Office for National Statistics also show that the wealthiest 1% have accumulated as much wealth as the poorest 55% of the population put together.
The high tax take from the richest despite a falling top income tax rate is likely to be a reflection of the fact they have been earning much more than other social groups.
The differences in income are also stark. According to analysis by the Institute for Fiscal Studies published last year, households in the top 1% of earners have incomes six times higher than the average.
The top 1% even earns three times as much as those in the top 10% earners.
Last November the Government dismissed a study which said there was a link between benefit cuts and food bank usage; reductions in social security have also been blamed by researchers for a rise in homelessness and a lack of progress on child poverty reduction.
Reuse content