The Tories' benefit cap should be completely scrapped because of its damaging effects, Jeremy Corbyn has said.
Speaking to the TUC conference in Brighton the Labour leader said his party wanted to reduce the welfare bill by tackling the problem at source – boosting wages and controlling rents.
"I simply ask the question: what kind of a society are we living in where we deliberately put regulations through knowing what the effects are going to be on very poor and very vulnerable people who end up committing suicide? And we say it's all part of a normal process: no it is not," he said.
Mr Corbyn said his would put down amendments to the Tories' welfare bill to completely scrap the cap.
"As I'm concerned the amendments we're putting forward are to remove the whole idea of the benefit cap altogether," he explained. "We'll bring down the welfare bill in Britain by controlling rents and boosting wages not by impoverishing families and the most vulnerable people."
The welfare cap currently sits at £26,000, which is the annual amount of social security spending that no household can gain more than. The Conservatives have pledged to cut the cap to £23,000.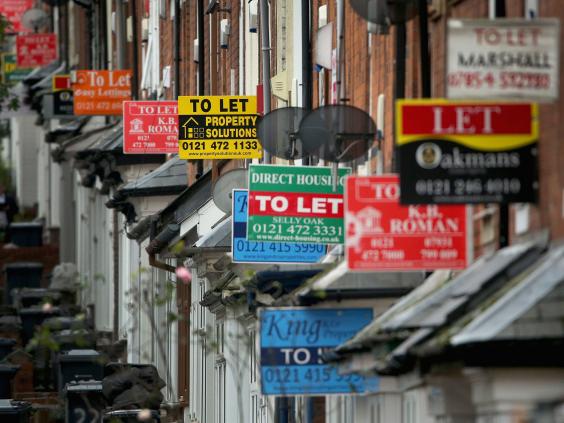 The cap is usually reached in areas where rents are particularly high and in households with many children.
Labour previously supported the cap and moved towards cutting it further while Harriet Harman was acting leader of the party, but Mr Corbyn has now changed course.
There is significant research to suggest the policy has a very negative impact on children.
The Children's Society says over 140,000 children are hit by the cap compared to only 60,000 adults while children are more than seven times more likely to lose out from its effects.
Matthew Reed, the charity's chief executive, said at the time of the cap's announcement that it would be responsible for "putting more children on the breadline".
"This is a blunt instrument trying to solve a complex problem. The policy may be targeted at workless adults, but in reality children are seven times more likely than adults to lose out. We estimate that 140,000 children, compared to 60,000 adults, will pay the price as parents have less to spend on food, clothing and rent," he said in 2013.
"Families, especially in London where the cap is being launched, may have their lives disrupted as they are forced to find cheaper rents in other parts of the country, resulting in children having to leave their schools and friends and breaking vital support networks. The cap will also put pressure on public services in the communities where they are forced to relocate."
"We fully support efforts to make work pay. But it is not right to achieve this by putting more children on the breadline."
The annual Homelessness Monitor survey by the charity Crisis and the anti-poverty charity the Joseph Rowntree Foundation found in February this year that the benefit cap was linked with rising homelessness, especially in London.
The benefit cap was listed as one of the "most problematic aspects of the recent welfare reforms" alongside the bedroom tax and council tax reforms.
What does five more years of the Tories mean for Britain?
What does five more years of the Tories mean for Britain?
1/8 Welfare payments will be slashed

One of the most controversial parts of the Conservative manifesto was to cut benefits for the working age poor by £12 bn over the next three years. But during the campaign they only said where £2 bn of these savings would come from. That leaves £10 bn still to find. Some experts think the only way they can close that gap is by means testing child benefit – with millions of families losing out

Getty

2/8 There will be tax cuts for those in work and those who die

The Tories will increase the threshold at which the 40p rate of tax becomes payable to £50,000 by 2020. They haven't said so but it is also likely that at some point in the next five years they will abolish that 45p rate of tax altogether for the highest earners. They also want to increase the effective inheritance tax threshold for married couples and civil partners to £1m

Getty

3/8 There will be an in/out EU referendum in 2017

The next two years are going to be dominated by the prospect of a referendum on Britain's membership of the EU. First off David Cameron has the daunting task of negotiating a deal with other EU leaders an acceptable deal that he can sell to his party so he can go into the referendum campaigning for a 'yes' vote. This may be unachievable and it is possible that the Tories may end up arguing to leave. Opinion polls show Britain is divided on EU membership, one poll this year showed 51% said they would opt to leave compared to 49% who would vote to stay in

Getty

4/8 There will be more privatisation of the NHS

Having won the election the Tories now have a mandate to go further and faster reforming the NHS. In order to make cost savings there is likely to be greater private involvement in running services, while some smaller hospitals may lose services they currently provide like A&E and maternity units

Getty

5/8 There will be many more free schools – and traditional state schools will become a thing of the past

The Tories plans to create 500 new free schools and make 3,000 state schools become academies. They will also carry on reforming the Department of Education and remove more powers from local authorities over how schools are run

Getty

6/8 On shore wind farms will be a thing of the past and fracking will be the future

Government spending on renewable energy is under real threat now the Lib Dems are no longer in power with the Tories. Subsidies are likely to be slashed for off-shore wind farm and other green energy supplies. Meanwhile there will be generous tax break for fracking as ministers try and incentivise the industry to drill for onshore oil and gas

Getty

7/8 There maybe more free childcare – but not necessarily

In the campaign the Tories pledged to double the amount of free early education for three- and four-year-olds from 15 hours a week to 30. The extra hours would only be offered to working families where parents are employed for at least eight hours a week. However they have not said where the money will come from to fund the pledge

Getty

8/8 Workers' rights could be reduced

The Tories want to slash business regulation, merge regulator and cut costs. The Lib Dems stopped them from reducing the employment rights of workers in power – but these are now under threat

Getty
Last year Oxfam's chief executive Mark Goldring cited the benefit cap amongst other policies that were "blowing massive holes in the safety net which is supposed to stop people falling further into poverty".
The charity Gingerbread points out that the cap also disproportionately hits single parent families, for whom childcare can be a particular burden. Six out of 10 families affected by the cap have a single parent, and of those most have care of a child under five.
The organisation's chief executive Fiona Weir said earlier this year that reducing the cap "is likely to hit even more of these single parents with pre-school children" and said it the policy was in danger of increasing child poverty further.
The Department for Work and Pensions disputes charities' claims. It says people impacted by the cap are significantly more likely to enter work and that this trend did not exist before the cap was in place.
According to departmental research, 62 per cent of those affected by the cap did not do any more to find work, while 38 per cent said they did.
The Conservative manifesto said the party's welfare policies would create "a welfare system that is fair to those who need it, and fair to those who pay for it too: stopping benefit cheats and ending welfare abuse".
Reuse content