Theresa May has rejected Boris Johnson's request for water cannons to be used by police in London, paving the way for a public row between two leading rivals to succeed David Cameron as Tory leader.
Police sent a formal request to the Home Secretary asking for water cannons to be made available nationwide in March last year.
The move was backed by Mr Johnson, who gave Scotland Yard permission to buy three cannons second-hand from German police last year at a cost of more than £200,000. He claimed the decision would save the taxpayer £2.3m in the long-term if they were approved.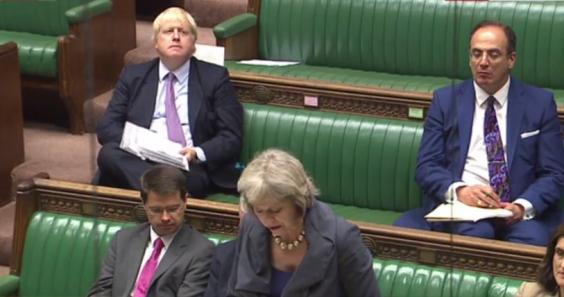 However Mrs May said medical and technical advice she had received led her to the decision to turn down the request to deploy the Ziegler Wasserwerfer 9000, saying she was "unconvinced" by the "operability" of the machines under consideration.
Responding to the decision, Mr Johnson, who is standing down as Mayor of London next year, said: "Obviously I don't necessarily agree with the conclusion."
Announcing the decision in the House of Commons, Mrs May said: "The decision on whether to authorise water cannon is a serious one.
"Water cannon, without safeguards, have the capacity to cause harm. It is a police tactic that has not been used in Great Britain previously and there are those who argue that its introduction would change the face of British policing.
"This country has a proud history of policing by consent and this is a decision which goes to its very heart.
"But where the medical and scientific evidence suggests that those powers could cause serious harm, where the operational case is not clear, and where the historic principle of policing by consent could be placed at risk, I will not give my agreement.
"The application for the authorisation of the Wasserwerfer 9000 water cannon does not meet that high threshold."
The decision received the wholehearted backing from Labour's shadow home secretary Yvette Cooper.
"It is exactly right to reject the application from the police and the Mayor of London to use water cannon on the streets of the capital," Ms Cooper said.
"Our model is based on nearly two centuries of policing by consent, with people becoming police officers to represent their communities and protect their communities. There a necessarily high bar to alter that model, but more importantly that model works and we are rightly proud of it.
"To further weaponise our model of policing would be to irrevocably damage our model of policing."
Reuse content