Theresa May triggered the new Conservative government's first clash with Brussels when she insisted Britain would not join a mandatory European Union programme to resettle African refugees rescued from the Mediterranean Sea.
The Home Secretary also came under fire for arguing that some of the migrants should be returned to their home countries. Paddy Ashdown, the former Liberal Democrat leader, said: "The Tories revert to type: right wing, isolationist and lacking in humanity."
Ms May spelt out her stance as the European Commission detailed plans for EU member states in northern Europe to take a share of the migrants to ease the burden on Italy, Greece, Spain and Malta.
Wrangling between Britain and Brussels is set to be a key theme for the Government for the next two years as David Cameron attempts to renegotiate the terms of the UK's membership of the EU and to put the results to a referendum by the end of 2017.
The Commission's move follows hundreds of deaths in the Mediterranean in recent weeks and fears many more Africans will attempt the perilous journey over the summer. Ms May argued that setting up a compulsory quota system would backfire by creating a "pull-factor", encouraging more migrants to risk their lives to get to Europe. She urged the EU to do more to target people smugglers in Libya who profit from cramming desperate people on to ramshackle boats.
Britain is not obliged to participate in any quota system as it has an exemption from matters concerning immigration and asylum, but the Commission delivered a withering put-down of the Home Secretary's position.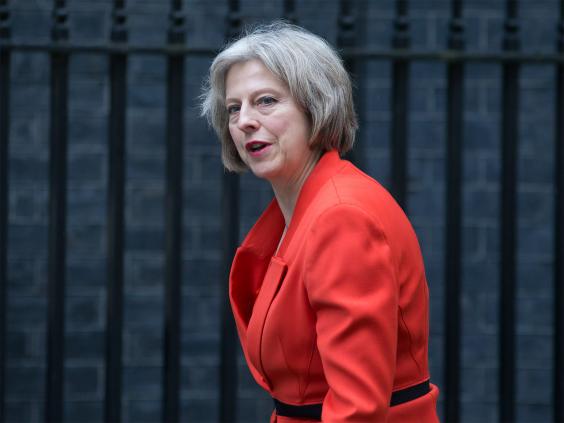 Its vice-president, Frans Timmermans, said: "I have the highest regard for British intelligence but I am not sure Theresa May had already read all the plans we have made, so I'll wait for the British government to have time to appraise our plans. I wonder how anyone could maintain that this could make the situation worse. First of all, what will make the situation worse is doing nothing, maintaining the present system. If we then do nothing, we make the situation worse for people in trouble and lose credibility in the eyes of our citizens who have demanded we do something."
Amnesty International condemned those countries including Britain which are resisting efforts to respond to the humanitarian disaster.
John Dalhuisen, its director for Europe and Central Asia, said: "We have seen the European Commission take a first step in shifting its Fortress-Europe attitude towards the refugee crisis, but it will need to be implemented expansively and with the full backing of all EU member states."
Anna Musgrave, of the Refugee Council, said: "The British Government appears oblivious to the fact that the world is in the grip of the greatest refugee crisis in recent memory.
"The Home Secretary's sweeping judgement that people arriving on Europe's shores from some of the world's biggest refugee producing countries are economic migrants is utterly startling. The choice is simple. Will we turn our back on the world's refugees, or will we live up to our proud tradition of offering some of the most vulnerable people in the world safety in Britain?"
Stephen Hale, the chief executive of Refugee Action, called on Britain to "lead Europe in compassion and fairness by voluntarily offering resettlement places to desperate people forced to flee" and warned that people were dying while leaders argued.
"Without these safe and legal routes to safety, refugees will continue to risk – and lose – their lives on this journey," Mr Hale said.
Free Speech Rebellion
David Cameron has been accused by a senior Conservative MP of preparing an "authoritarian" attack on free speech after he detailed plans for new powers to tackle radicalisation.
The Prime Minister announced moves to ban extremist organisations which cannot be proscribed under anti-terror laws because they stop short of advocating violence and to put curbs on individuals suspected of trying to radicalise young adults.
Theresa May, the Home Secretary, made clear that the measures would target not only Islamist groups but other extremists. But the former Tory minister, David Davis, said: "Restricting free speech, and forcing those who hold views inimical to our own out of public debate and into the shadows, is an authoritarian act that will only serve to further alienate those who are susceptible to extremist views."
Reuse content