Tom Watson, the favourite to be named Labour's deputy leader next weekend, has condemned the politically "debilitating" length of the contests for the party's two top jobs.
As well as calling for the party's ruling National Executive Committee to review the timetables for future leader and deputy leader elections, Mr Watson used an interview with The Independent on Sunday to:
* Insist grassroots members should help decide the issues Labour must raise for Parliamentary debate.
* Criticise Tony Blair's "counter-productive" initial intervention in the leadership race.
* Warn MPs fearful of the consequences of a Jeremy Corbyn victory that they have "zero" chance of immediately ousting the left-winger.
* Vow that he "definitely" does not want to become leader.
The 48-year-old MP for West Bromwich East is up against Stella Creasy, best known for campaigns against payday loans companies, Caroline Flint, the shadow Energy Secretary, Angela Eagle, shadow Leader of the House of Commons, and the former Culture secretary, Ben Bradshaw.
Mr Watson is renowned for his work on historical child abuse and  on phone hacking – a framed front page of the last edition of the News of the World – headline "Thank you & goodbye" – hangs in his office.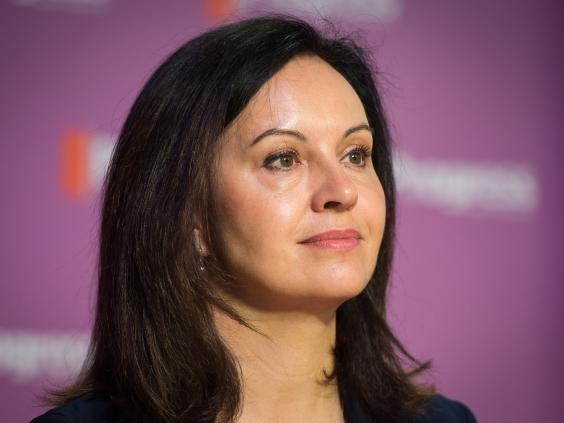 Discussing Labour's protracted search for a new leader, Mr Watson pointed out that it took the party barely two months to elect Tony Blair when John Smith died in 1994.
Ed Miliband resigned on 8 May in the wake of Labour's disastrous general election result, but his successor and new deputy won't be announced until 12 September – a gap of 18 weeks.
Mr Watson argued this had allowed the Conservative government to seize the political advantage. In their first three weeks, the new Labour leader will have to address the parliamentary party, face David Cameron at their first Prime Minister's Questions, speak at the Trades Union Congress conference, and make their debut at the Labour conference in Brighton. Ideas for the leader's speech would normally have been considered from June or July.
Calling for shorter elections, Mr Watson said that one of the lessons he hoped Labour's National Executive Committee will learn is that "long drawn-out processes" are exhausting for candidates, and "debilitating politically  for the party, [making it]  harder to fight government on all fronts."
Trailing a speech he will give in Dudley in the West Midlands, Mr Watson said party members felt "very, very far away from the front bench of the Labour Party". He wants MPs to ask members which topics should be prioritised for Opposition Day debates – shadow ministers would hold internet conferences with activists who have expertise in their areas of responsibility.
Mr Watson, who quit as defence minister in 2006 when he helped force Mr Blair out of office, said the former PM has "been around the world a lot",  so couldn't comprehend the changes in Labour. In July, Mr Blair said: "People who say their heart is with Corbyn, [should] get a transplant". Mr Watson said this was "counter-productive". But, he added, Mr Blair's recent intervention, admitting he didn't understand "Corbynmania", was more "nuanced".
Mr Blair is not alone in his fears of Labour veering to the hard left. Many MPs have considered the option of triggering an immediate coup. But Mr Watson said: "Whoever wins will have the authority of at least a third of a million people. We have to respect that...." He added that the chances of immediately deposing a new leader "are zero".
But Mr Watson ruled himself out of succeeding Mr Corbyn. "You've got to know where your skills are and I'm  ... a campaigner. Let me reassure your readers that I definitely do not want to be leader of the Labour Party."
Reuse content