Senior Labour figures rallied behind Ed Miliband today as they warned his internal critics they could cost the party victory at next May's general election.
Yvette Cooper and Andy Burnham,  seen as the most likely successors if Mr Miliband is ousted by his MPs,  both dismissed speculation about a coup and pledged their loyalty to the Labour leader.
At least three MPs are understood to have told Dave Watts, chairman of the Parliamentary Labour Party, that Mr Miliband should stand down amid growing fears that the party faces defeat next May. But one of his aides insisted today: "There is no plot."
Peter Hain, the former Cabinet minister, told BBC Radio 4: "Ed Miliband is on course to win [the election]. But … if the mutterers continue to mutter then all they will do is stop places like Neath [Hain's South Wales constituency] from being liberated from this destructive, uncaring, unfair government that is destroying people's lives."
Chuka Umunna, the shadow Business Secretary who is tipped as a future Labour leader, called on the party to focus on "communities, rather than the distracting nonsense by some in the Westminster bubble." In a blog, he wrote: "The simple fact is that because of Ed Miliband's leadership we are now within touching distance of being what many thought impossible four years ago: a one-term opposition."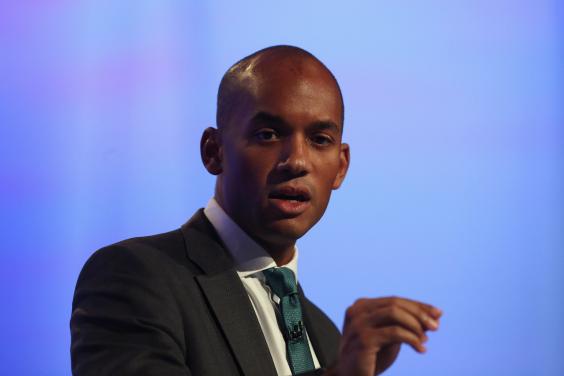 Mr Umunna praised Mr Miliband as "a honest, sincere man of deep beliefs," adding: "In an era of extreme scepticism about politics, these are not qualities most people attribute to politicians. What is too often not remarked upon is that these are qualities which people – even our political opponents – attribute to Ed."
Ms Cooper, the shadow Home Secretary, dismissed reports that she had discussed a non-aggression pact with Mr Burnham as they prepared for a post-Miliband era. Her spokesman said: "The spreading of lies like this only damages the Labour Party and should be seen as exactly what it is - complete and utter garbage.  Yvette, the shadow cabinet and the party are united behind Ed's leadership".
Mr Burnham added: "There have been no discussions of this kind. The party is united behind Ed's leadership and we are confident he will be the next prime minister." Douglas Alexander, the shadow Foreign Secretary, told BBC TV's Question Time: "Every one of us in the Labour Party has to reflect the reality that divided parties lose elections and we have got a profound responsibility to the people who want to get away from the mistakes, the errors, the sheer injustice of this Coalition Government to pull together, to offer credible change in the face of these tough economic times, and that's exactly what we plan to do.
Reuse content