A Conservative MP and his election agent are moving to block a police inquiry into allegations of electoral misconduct by his party.
An investigation by Channel 4 News and the Daily Mail newspaper has alleged that the Tories broke spending limits in key marginal seats at the last general election.
Strict spending limits are put in place to ensure that parties with wealthy financial backers do not have an unfair advantage over others.
Kent Police last week applied for an extension of the 12-month statutory limit into investigations of potential breaches of the Representation of the People Act at the 2015 general election.
However Craig Mackinlay, the Tory MP for Thanet South, and his election agent Nathan Gray, have launched a legal bid to argue that no extension should be granted, according to the Daily Mail newspaper.
Lawyers are set to argue that no special circumstances are in effect and that no extension should therefore be given. The hearing is scheduled to take place in closed court.
A spokesperson for Channel 4 however said: "Channel 4 News and [the] Daily Mail have instructed a barrister who will argue today's hearing should take place in open court."
Channel 4 alleges that Tory election expenses were not recorded in key marginal seats and that this had led to the party breaching legal spending limits in those areas.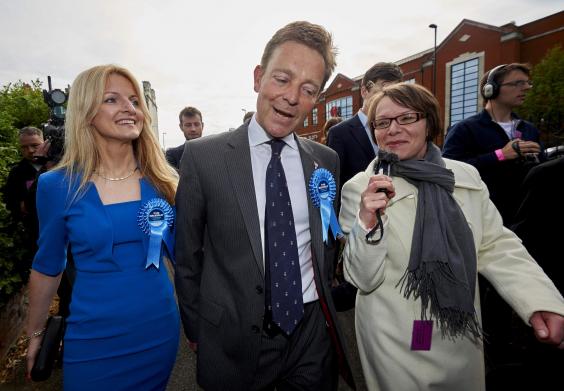 The expenses in question are mainly accomodation for visiting activists who arrived via so-called 'battlebus'.
There are also questions about other 29 key constituencies in the General Election where Channel 4 alleges which some £38,000 of accommodation for visiting Tory activists was undeclared locally.
The party says the expenses were instead recorded nationally due to an administrative error.
Mr McKinlay won the South Thanet seat by 38 per cent to Ukip leader Nigel Farage's 32 per cent.
Mr Mckinlay and Mr Gray have not commented on the allegations.
Separate complaints have been raised about letters sent in David Cameron's name to voters, in which local areas were mentioned.
The Conservatives say these letters were paid for from national expenditure because they did not mention the names of specific candidates.
Former Lib Dem MP Adrian Sanders, who lost his Torbay seat to Conservative MP Kevin Foster in 2015 told the BBC that such letters must "be a local cost, not a national expense".