The Government minister with responsibility for tax collection has said he cannot tell the public whether search giant Google has broken any tax laws.
The US multinational reached a settlement with the tax authority HMRC to pay £130m in so-called "back taxes" after an open audit of its accounts. 
The company has admitted to no wrongdoing as part of the deal, which relates to taxes HMRC says were due since 2005.
David Gauke, the Financial Secretary to the Treasury, told MPs that ministers were "not engaged in and not informed about particular cases" and that he would not be making more information public.
Asked specifically by an MP whether any laws were broken by Google, he said:  "I cannot comment because I am not privy to information that is not in the public domain. I cannot comment on that. 
"What I can say is that there has been an inquiry that has been in place for some years, that inquiry has now reached a conclusion. 
"The consequence is Google has stated of that inquiry is that an additional £130m is being paid to the Exchequer."
Despite ministers apparently not knowing knowing the details of the case, the Chancellor George Osborne at the weekend said the settlement was a "major success".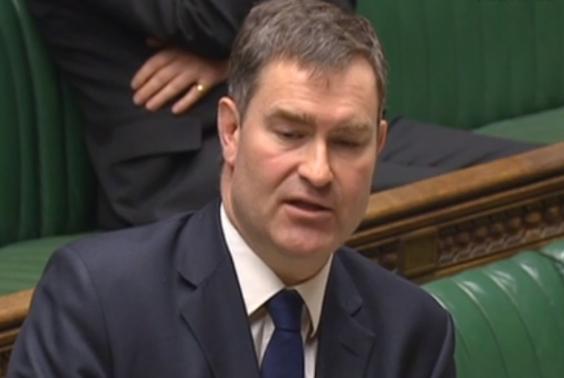 Mr Gauke made the comments during an urgent debate in the House of Commons called by Labour's shadow chancellor John McDonnell. 
Mr McDonnell warned that independent experts had estimated Google was only paying a 3 per cent rate of tax in the UK. He called for the National Audit Office to check the deal.
"The Chancellor has managed to create an unlikely alliance between myself, The Sun newspaper, the Mayor of London and according to reports even Number 10 this morning," Mr McDonnell said.
"All of us think this deal is not the major success the Chancellor claimed at the weekend. The statement offered today left a number of questions unanswered."
5 tax avoiding companies in the UK
5 tax avoiding companies in the UK
1/5 Facebook

Facebook paid £4327 in corporation tax in 2014, after it made a pre-tax loss of £28.5 million, according to filings at Companies House. That's less tax that new average UK employee pays on their salary.

2/5 Amazon

Amazon's UK business paid just £11.9m in corporation tax last year, even though the online retail giant took £5.3bn in sales from British shoppers.

3/5 Google

So well known for avoiding tax that it had the 'Google tax' on multinationals that move profits to low-tax countries named after it. Alarm bells started ringing in 2012, when Google revealed it payed only £11.6 million to the Treasury, despite taking £3.4 billion in the UK.

4/5 Uber

Uber paid £22,134 in UK corporation tax last year despite making an £866,000 profit.

5/5 Starbucks

In October, the European Commission ruled that Starbucks' tax deal in the EU was illegal, ordering it to pay pay between €20-30 million to the Netherlands.
He also criticised the Chancellor for not coming to the House of Commons to take part in the debate, noting that he had announced the tax settlement with a tweet at the weekend.
Mr Gauke defended Google, said it was not paying a "special" rate of tax, and said the three per cent rate figure was based on the search's giant's UK sales.
He warned there were "severe dangers" to asking companies to pay taxes on their UK sales and said corporation tax should remain calculated on where "economic activity" occurred.
During the debate a number of MPs, including Andrew Tyrie, the chair of the House of Commons Treasury Select Committee, called for a "fundamental" redesign of the system of corporation tax.
This morning a Downing Street spokesperson said the Prime Minister believed the deal was a step forward, but stopped short of hailing it as a major success.
Mayor of London Boris Johnson today wrote in his column for the Daily Telegraph newspaper that companies should pay more tax, though he said they could not be blamed for trying to pay as little as possible.
Google's tax deal, announced on Friday night was the result of a six-year inquiry by HMRC. Matt Brittin, head of Google Europe, told BBC News: "Today we announced that we are going to be paying more tax in the UK.
"The rules are changing internationally and the UK government is taking the lead in applying those rules so we'll be changing what we are doing here. We want to ensure that we pay the right amount of tax."
Reuse content