The new Labour mayor of Tower Hamlets has called for the London borough to "move forwards" after his victory in a re-run election called when his predecessor was booted out of office for corruption.
John Biggs, a former City financial analyst and leader of the borough council, won a clear victory in the ballot ordered after an election court found the previous directly elected mayor, independent Lutfur Rahman, had committed numerous counts of "corrupt and illegal practices".
Mr Biggs was the runner up to Mr Rahman in the annulled 2014 election, which an election commissioner found was won on the basis of "dirty tricks", including a slur campaign by the disgraced former mayor which sought to portray his closest rival as racist.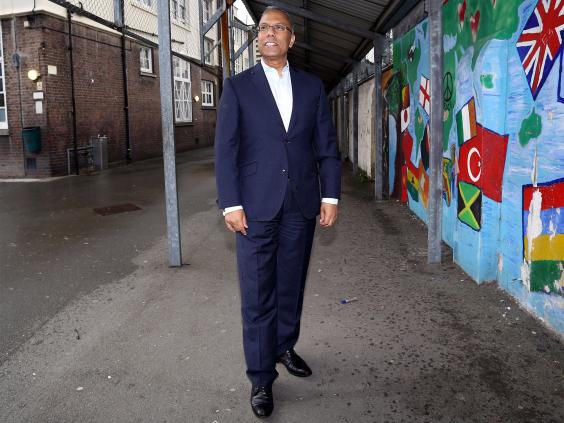 After a closely-fought campaign during which fresh allegations of malpractice emerged, the Labour candidate won 32,754 votes to beat independent Rabina Khan, whose candidacy had been endorsed by Mr Rahman.
The victory of Mr Biggs, a London Assembly member, was announced to cheers in the early hours at the count in the ExCel conference centre, deliberately held outside the borough after complaints of intimidation at the previous election.
Following his victory, Mr Biggs, who among his pledges had vowed to abolish a chauffeur-driven Mercedes used by his predecessor, said: "Without dwelling too much on the past we should remind ourselves why we are in this position; there was bad behaviour. We need to overcome that, we need to move forwards, we need to recognise that Tower Hamlets is actually quite a magical place - where people come with traditionally quite little and build their dreams."
Although Mr Biggs won a clear mandate, it was not the landslide that many predicted after the damning verdict against Mr Rahman.
The Labour candidate won 27,255 first choice votes, compared to 25,763 for Mrs Khan, some of whose supporters had expressed the belief that Mr Rahman was the victim of an Establishment putsch. Mr Biggs secured victory by collecting substantially more second-choice votes than Mrs Khan - 5,499 to her 621.
Scotland Yard confirmed earlier this week that it was assessing a number of claims of election irregularities, including an allegation that leaflets for Mrs Khan had been distributed with official council literature. Mrs Khan strongly denied any knowledge of or link with the leafleting.
Reuse content