The London mayor Boris Johnson has accused rail union boss Bob Crow of trying to hold the capital to ransom before the first of two threatened Tube strikes.
The London Mayor Boris Johnson has accused rail union boss Bob Crow of holding London to ransom ahead of two proposed tube strikes.
Boris Johnson launched the criticism after photos appeared in the press showing the Rail, Maritime and Transport Union (RMT) general secretary soaking up the rays on a £10,000 cruise holiday in South America, just days before the first 48 hour walk-out is due to begin tomorrow.
In his weekly column for the Daily Telegraph, the mayor said that while he did not begrudge Mr Crow his holiday, he was not entitled to "disrupt the lives of millions of people who are not on holiday but who want to work".
Update:
"Well, I love a beach holiday myself; like Bob, I have some groovy swimwear that doesn't always meet with acclaim; and I consider it the right of every freeborn Englishman to drink a bottle of wine and turn the colour of a lobster in the sun. Bob Crow is entitled to his holiday," he said.
"What he should certainly not be able to do, in my view, is prepare to disrupt the lives of millions of people who are not on holiday but who want to work; indeed, who need to get to work tomorrow to earn the bread for themselves and their families - the bread that will allow them to pay for a holiday of a kind that Bob has been enjoying."
Johnson said that, although the capital will do its best to carry on throughout the threatened strikes, the actions makes him "furious" because it is "completely unnecessary and wrong".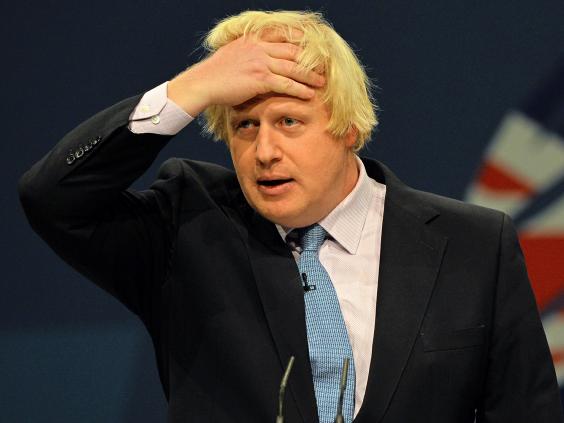 The strike is a response to Government plans to revolutionise ticketing on the Underground, which will incorporate shutting many ticket offices.
But the mayor claimed the changes will bring positive transformation to the London transport network and dismissed the strikes as "politically-motivated muscle-flexing" by the unions in the hope of attracting members.
With fewer than half of RMT members taking part in the ballot and just 30 per cent of the membership voting in favour of action, Mr Johnson reiterated his call for legislation to introduce a threshold, which would render any strike ballot void unless at least 50 per cent of the workforce take part.
"It is absolutely outrageous that London, the motor of the UK economy - now contributing 25 per cent of GDP - should be held to ransom by this tiny minority. We are talking here about an essential public service, on which millions depend for their livelihoods," he said.
Last ditch talks aimed at averting the strikes will be held today.
Members of the RMT and the Transport Salaried Staffs Association are due to walk out for 48 hours from 9pm tomorrow and again a week later, in protest at the closures and the loss of hundreds of jobs.
Mr Johnson has offered to hold talks, but only if the industrial action is called off.
The two sides met at the conciliation service Acas last week, with little sign of a breakthrough.
Mr Crow said: "The RMT remains totally committed to making progress through those negotiations.
"In the meantime I have had further correspondence with Boris Johnson and we are available for direct talks with the mayor with no preconditions.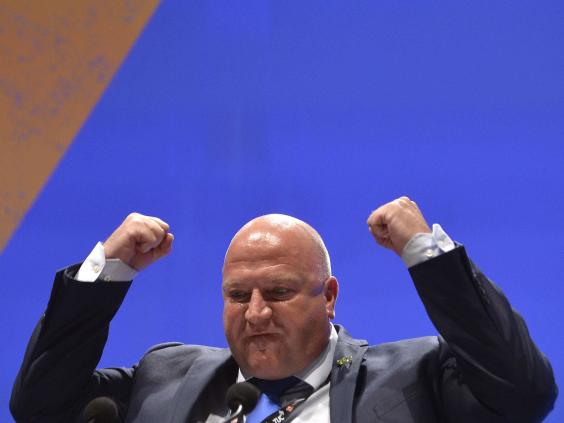 "We are awaiting his confirmation that he is up for getting round the table with no preconditions or caveats."
London Underground has announced contingency plans for the strike days, but passengers face travel chaos if the action goes ahead.
Transport for London warned that Tube services will be hit if the strikes go ahead as planned.
In a statement, it said: "Should the RMT and TSSA strike action go ahead, London Underground will keep as many stations open and run as many trains as possible.
"Services will be affected from 9.30pm on Tuesday 4 February so customers are asked to try to complete journeys as early as possible that evening.
"If your Oyster card needs topping up, it may help to do this in advance of the industrial action starting.
"There will be disruption to journeys on Wednesday and Thursday, when Tube services will start later and finish earlier than normal - trains will run from around 7am to 11pm."
London Underground managing director Mike Brown said: "My message to the union leaderships is that it's not too late to do the right thing, call off this completely unnecessary strike and work with us to help shape the future of the Tube. All a strike will achieve is to lose those who take part four days' pay.
"Should the strike go ahead, we'll do all we can to keep customers informed and ensure we keep London moving and open for business."
Additional reporting by Press Association
---
Watch Boris Johnson talk about tube improvement - involving 750 job cuts
Reuse content