The false claim that Ukip Leader Paul Nuttall lost "close personal friends" in the Hillsborough disaster was made twice on his website and repeated in a news story, it has emerged.
Mr Nuttall was forced to admit the claim, which appeared on his website was incorrect and said he had not "put that out" in an interview with Radio City Talk in Liverpool.
During the interview he was shown quotes from a 2012 post on his website saying he had lost close personal friends at the 1989 FA Cup semi-final in which 96 football fans lost their lives.
"I haven't lost a close personal friend, I've lost someone who I know," Mr Nuttall said in the interview on Tuesday. "I haven't put that out, that is wrong." In a statement later, Mr Nuttall said he was "appalled" when he found out what had happened but he did not write the web posting.
Lynda Roughley, a press officer for Mr Nuttall, subsequently said she had offered to resign, saying she had been "entirely responsible" for the website post.
"I am frankly mortified at the distress this issue has caused Paul and may have caused to anyone involved with the Hillsborough tragedy," she said in a statement. "I could not be more sorry."
She added: "I am entirely responsible for the website post regarding Paul's comments about having 'close friends' who died at Hillsborough. Paul is a man of great integrity and would not say something he knew to be untrue. It's me who has made this mistake, and one I feel absolutely terrible about.
But the same claim that Mr Nuttall had lost close friends at Sheffield Wednesday's stadium were repeated in another post on his website in 2011 and carried in a BBC report.
He was quoted as saying: "Revealing the facts on Hillsborough is hardly a matter of national security, it is a matter of natural justice."
"The briefings in question are the private memos that were sent to the then Prime Minister Margaret Thatcher. Without them being made public we will never get to the bottom of that appalling tragedy when 96 Liverpool fans including close personal friends of mine lost their lives."
Questions now remain over whether Mr Nuttall was aware of the separate claims made on his website and in the BBC report. It is also unclear whether Ms Roughley was responsible for both of the posts on the Ukip leader's website. However, Ukip was unavailable for comment.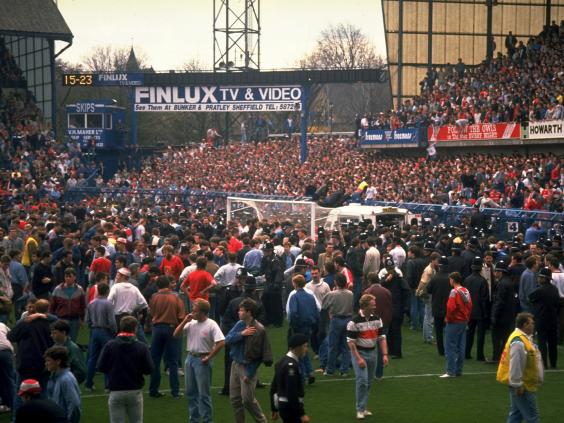 The disclosure of the claim he lost friends in the disaster has angered some among the Hillsborough families. Barry Devonside, whose son Christopher, 18, was among the victims, said the Ukip leader's credibility had "gone out of the window".
"It's insensitive. We are still awaiting the decision of the Crown Prosecution Service as to whether charges will be brought and we don't need this kind of thing from Paul Nuttall," he said. "He should know better as a politician and leader of Ukip."
Hillsborough Family Support Group chairwoman Margaret Aspinall told LBC radio: "A lot of people who were there that day did lose close personal friends and I think it's an insult to them as well as to all the families who did lose somebody on that day."
In his statement, Mr Nuttall made clear he stood by his claim to have been at the match. "From the upper tier of the Leppings Lane End of the Hillsborough Stadium, I watched the events of that day unfold with horror," he said.