Swinging a golf club and declaring that you "love Europe" while promoting a chain of high street bookmakers might seem like a strange way for a political leader to launch their final party conference before a general election.
But on the eve of Ukip's annual gathering of the faithful in Doncaster today that's exactly what Nigel Farage has done: front a two-minute video for Paddy Power declaring his undying support for all things good about Europe such as food, wine and clogs while managing to look distinctly odd in the process.
That being said, Ukip's annual conferences themselves have generally been odd affairs – even in comparison to the generally high bar for weirdness set by the Liberal Democrat, Tory and Labour gatherings.
Last year the public were treated to the sight of Ukip's Yorkshire MEP Godfrey Bloom claiming women who didn't clean behind the fridge were "sluts".
Then when asked why all of the 300 faces on the front of the Ukip conference brochure were white, Mr Bloom struck a journalist on the head with the brochure claiming "You're picking people out for the colour of their skin! You disgust me! Get out of my way!" before hailing a cab. Even he was sacked for that.
Ukip's rising stars
Ukip's rising stars
1/7 Suzanne Evans

A Tory defector who has only been in the party for a year. She was rapidly appointed national communities spokesman. A former BBC reporter who now runs a PR agency, she has won plaudits within the party for her confidence in front of the camera.

2/7 Steven Woolfe

A barrister from Manchester whose father was mixed-race and mother was white. He was invited to become financial services spokesman before he had even joined Ukip. Now an MEP, his ethnicity and northern upbringing are in strong contrast to the Ukip stereotype.

3/7 Margot Parker

A local businesswoman who impressed Ukip's hierarchy with her spirited campaign in the Corby and East Northants by-election 18 months ago. She was elected as an MEP for the East Midlands last week. She has a no-nonsense style which party chiefs believe will be persuasive on the national stage.

4/7 Patrick O'Flynn

A former Daily Express journalist who became Ukip's director of communications and was a strategist behind the Euro-elections campaign. An experienced performer on television who is close to Mr Farage. With his media background he could become a culture spokesman.

Rex

5/7 Amjid Bashir

A restaurateur of Pakistani lineage who is one three Ukip MEPs representing Yorkshire and the Humber and currently speaks for the party on small business. After his election he said: "Here I am... of Asian birth, of Asian parentage, Muslim, and I have been selected by this so-called racist party. It disproves that completely."

Rex

6/7 Louise Bours

Until her combative appearance alongside Piers Morgan and Joey Barton on Question Time last Thursday, she was one of Ukip's lesser-known faces. The new MEP for the north-west is a former actress whose full name is Louise van de Bours. Her northern credentials could come in handy in wooing Labour-leaning voters.

7/7 Paul Nuttall

Long serving activist from Merseyside who became Ukip's chairman in 2008 and deputy leader two years later. He is a key weapon in the party's attempts to broaden its appeal to working-class voters in the North of England.

PA
The year before in Birmingham was 'incident free' but still pretty strange.
The star guest speaker was the early Eighties Radio One DJ Mike Read who had a weekend show on Magic FM (in the North of England).
"The moment is imminent," he bellowed at his audience.  "Have faith that there is a new dawn. Have faith that Ukip can make a difference. The long night of European darkness is over… Good morning Great Britain." Eat your heart out, Robin Williams.
This year the plan is to be a bit more normal. The party wants to showcase Ukip's general election manifesto rather than its personalities.
A string of policy announcements are planned that, for the first time, are designed to appeal not just to disaffected Tory voters but working-class Labour supporters as well.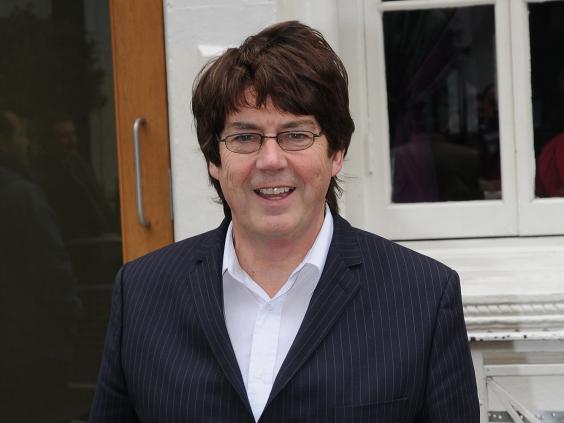 There will be a pledge to protect NHS spending, plans for a new tax system that will cut bills for those on the lowest wages and a full on assault on the effects of EU immigration on working people.
Even the choice of venue is significant. The conference is being held in Doncaster – a town represented in Parliament by Labour leader Ed Miliband.
"Nigel's speech will be a full-frontal assault on Labour's failure to represent the people for which it was founded," said a Ukip spokesman.
Labour itself is taking the threat far more seriously than in the past. Yesterday, the party issued a press release pointing out that almost 90 per cent of Ukip's funding comes from former Tory funders while 25 per cent of Ukip candidates selected for the 2015 general election have previously been involved with the Tories.
But Ukip is furious that tomorrow's opening day is likely to overshadowed by the recall of Parliament to discuss bombing in Iraq.
Some in the party even believe the timing was deliberate. Suzanne Evans Ukip's deputy chairman, said it was a "cynical ploy".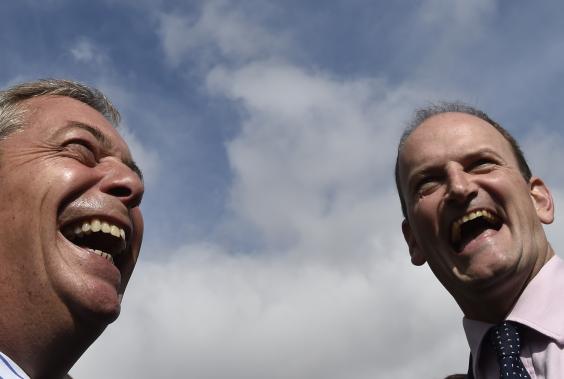 "What happened the day after Douglas Carswell defected? The security threat level to Britain was raised. And now, on the day the Ukip party conference starts, he does something that actually several people had been calling for him to do for weeks: recall Parliament to try and sort out the problem of this barbaric death cult in Iraq and Syria.
"When we were asking for a recall of Parliament weeks ago Cameron said no and he stayed in his wetsuit on the beach in Cornwall. I think this is a cynical ploy, I'm afraid."
But Ukip may be planning a little cynical ploy of its own. In the last few days there have be sustained rumours around Westminster that Ukip will unveil another high-profile Tory defector at the close of their conference on Saturday.
Such a move would overshadow the Tories' gathering in Birmingham, which begins the following day.
But with Ukip nothing is certain and its conference could just as easily be a disaster as triumph. One thing is sure though: it won't be boring.
Reuse content