A radical plan to allow Britons to vote in parliamentary elections using the internet is to be drawn up by the Commons Speaker, John Bercow, as part of a drive to bridge the divide between politicians and the public.
Mr Bercow will call in bosses from Facebook, Apple, Twitter, Google and Microsoft to advise him how technology can assist the expansion of  "e-democracy" over the coming years. He will chair the first-ever Speaker's commission on "digital democracy", which will examine ways to modernise the system and ensure that Parliament reaches out to the electorate.
In a speech on Wednesday night to the Hansard Society, a charity that promotes parliamentary democracy, Mr Bercow said: "What we are talking about here is nothing less than a Parliament version 2.0."
He said elements might include online voting, "e-dialogue" between MPs and constituents, and greater scrutiny of laws and government over the web.
The Speaker said Britain should learn from Estonia, the first nation to use internet voting. A quarter of Estonians cast online ballots in a national election in 2011 and about half are expected to do so in 2015. He said Estonia was the "market leader" and its system was "well worth investigating".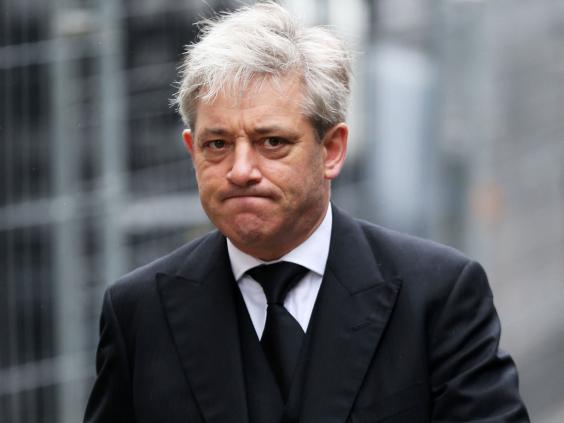 Estonians can vote on a computer using their national identity card to ensure security, or via mobile phone with a Pin code. Analysis by the London School of Economics found that between 10 and 15 per cent of online voters would probably not have cast ballots without this option, because it made voting faster and cheaper. However, it also concluded that the change had not necessarily boosted turnout.
Party officials in Britain reacted cautiously to the idea. One said: "It may happen one day, but not yet. There would be big questions about security. Our system is one of the least corrupt, but there have been a few problems with postal voting and that highlights the potential danger of moving to online."
The Speaker's commission will start work early next year and draw up a "blueprint for action" by early 2015 – the 750th anniversary of the year Simon de Montfort, 6th Earl of Leicester, founded Parliament, and 800 years since the Magna Carta. Any changes would not be in place for the May 2015 election but Mr Bercow wants the Commons elected in two years' time to consider the radical shift.
"Like the digital world itself, it will be unpredictable, potentially anarchic," he said. "It should even be quite fun."
The commission's remit will be to "embrace the opportunities afforded by the digital world to become more effective in representing the people, making laws and scrutinising the work and performance of government. It should also consider how Parliament can become more relevant to the increasingly diverse population it seeks to serve".
Mr Bercow admitted that measures such as online voting would require moves to end the "digital divide" in which 20 per cent of British households do not have internet access. "The 'Berlin wall' which undoubtedly exists in this terrain is no longer about age but relates to affluence or the lack of it," he said. "A digital democracy should not re-invent the divide in franchise of the 19th century in a new, high-technology form. It has to be universally inclusive and not a narrow geeks' nirvana."
He said "digital democracy" could not be "a conversation between interest groups and political parties" and pledged that his commission would take evidence from "outside Zone One of the London Underground network".
Mr Bercow said a 21st-century democracy could no longer be about people voting once every four or five years. He argued that "e-democracy" could help to repair the damage and lack of trust in politicians caused by the scandal over MPs' expenses in 2009.
Reuse content