When Labour leaders take their first step tonight towards choosing their candidate for London Mayor, it will be a Conservative name that is on their minds: Zac Goldsmith.
Labour's nightmare is that one charismatic Old Etonian Tory could succeed another in running a city that is bucking the English trend by drifting to the left.
Their deepest fear – and the Conservatives' greatest hope – is that Zac Goldsmith could turn out to be Boris Johnson Mk II. His potential entry into next year's battle for City Hall has electrified the contest and raised Tory morale in London, where the party lost five seats and suffered a three per cent swing to Labour at the general election.
Mr Goldsmith's electoral appeal was underlined on 7 May when he increased his majority in his Richmond Park constituency, which was held by the Liberal Democrats from 1997 to 2010, from 4,091 to 23,015.
Mark Field, the Tory MP for the Cities of London and Westminster, said Mr Goldsmith shared "the stardust of celebrity" with the last two London mayors.
"Zac fits the bill. He is a big personality, much liked and maverick, but not too maverick, rather like Boris Johnson and Ken Livingstone," Mr Field said.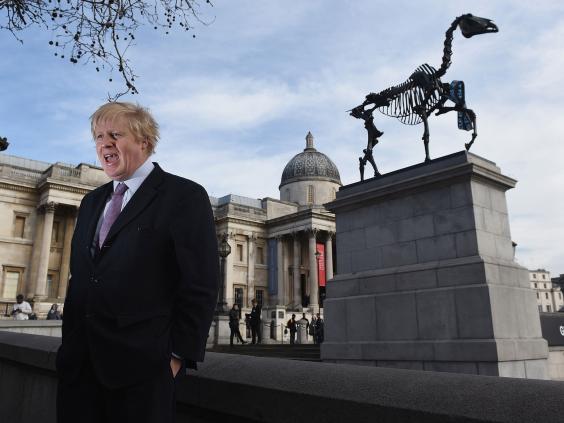 Mr Goldsmith has promised to poll his constituents – at his own expense – before formally standing for the candidacy. But there is little doubt he will get their backing for a tilt at the mayoralty, putting himself in poll position to represent the Conservatives on 5 May 2016.
A more difficult question is who will be standing against him for Labour in a contest the party should in theory be favourite to win.
The early frontrunner for the nomination is Tessa Jowell, who has won widespread support from Labour activists across London.
Her supporters argue that her moderate politics make her best-placed to reach out to the capital's Tory-leaning suburbs where Labour needs to poll strongly as well as its inner-city strongholds.
One ally says: "She is the most electable of Labour's candidates and you are unable to put your principles in practice if you can't win power. The emergence of Zac Goldsmith as a serious candidate just crystallises our argument."
Her closest rival is Tooting MP and the shadow London minister, Sadiq Khan, who has a well funded campaign and has been nominated by more than half of the capital's constituency parties, which have each endorsed two candidates.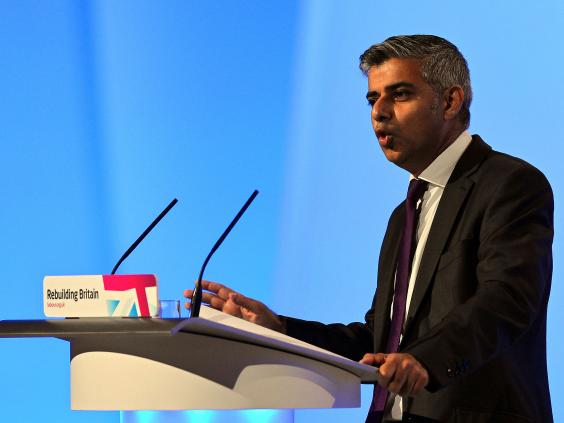 There is also strong backing for the Tottenham MP, David Lammy, while three other contenders – Hackney North and Stoke Newington MP Diane Abbott, Harrow West MP Gareth Thomas and transport campaigner Christian Wolmar – have reached the threshold to be on the party's longlist of candidates.
Its ruling National Executive Committee is set to decide which names should go on the final list to be presented to Labour members and supporters.
The possibility has emerged that it could be whittled down to just three or four candidates – Ms Jowell, Mr Khan, Mr Lammy and probably Ms Abbott – on the basis that only they have the credibility to take on Mr Goldsmith. Voting will begin in mid-August with the victor announced about a month later.
The Conservatives will detail their selection process shortly, with businessman Ivan Massow, the deputy mayor Stephen Greenhalgh and the London Assembly member Andrew Boff preparing to put their names forward.
The former England footballer Sol Campbell has said he would like to stand for the party, arguing that the professional politicians are "royally mucking up", while some Tories believe the LBC presenter Nick Ferrari could have a Boris Johnson-style ability to connect with people hostile to the party.
Next year's ballot paper will also include the far-left former Respect MP George Galloway and the independent Siobhan Benita.
The Liberal Democrats and Greens are yet to choose their standard bearers, but are likely to be Caroline Pidgeon and Sian Berry respectively.
Runners and riders: The top candidates
Tessa Jowell (Lab)
The Blairite former minister who led the capital's successful bid for the 2012 Olympics is the early front-runner. She has said she wants to stand for "one London", with the top priority of tackling its housing crisis. (Odds: 9/4)
Zac Goldsmith (Con)
Richmond's MP believes he can – like Boris Johnson – reach out "across the political spectrum". His key policies would include cleaning up the environment and stopping plans for a third runway at Heathrow. (3/1)
Sadiq Khan (Lab)
The shadow London minister and close ally of Ed Miliband says he wants to be seen as "Mr London — as an exemplar of the best of London". He promises to push for "a solution to the housing crisis". (3/1)
David Lammy (Lab)
Tottenham's MP and former minister wrote a widely praised book about the 2011 riots in his constituency. He has called for "bolder thinking" about housing, transport and low-paid work. (10/1)
Diane Abbott (Lab)
The veteran left-winger says she would be  "genuinely independent-minded". She would focus on reducing inequality, increasing affordable housing and protecting the greenbelt from developers. (20/1)
Sayeed Kamall (Con)
An academic who is being pressed to stand, Mr Kamall is a London MEP and leads the Tory group in the European Parliament. He says he is passionate about tackling social problems such as poverty. (25/1)
George Galloway (Respect)
The maverick left-winger launches his campaign tomorrow. He says London is run in the "interests of the 1 per cent working in the city's glittering towers", while the vast majority of Londoners are ignored. (33/1)
Simon Hughes (LibDem)
Hughes, who lost his seat in south-east London last month after 32 years as an MP, would be an activists' dream candidate because of his high profile and campaigning credentials. But he is thought unlikely to stand (50/1)
Nick Ferrari (Con)
The LBC presenter is the preferred Tory candidate of Boris Johnson and his allies on the grounds that his populist touch would appeal in a largely Labour city. He is said to be considering the move (100/1)
Sol Campbell (Con)
The ex-Arsenal and Tottenham star would "bring something new to the table". He says:  "I come from a working-class background, it wasn't easy, but I worked hard. And now it's about giving something back." (100/1)
Odds supplied by Ladbrokes
Reuse content