The River Holme looked as though it was downstream of Willy Wonka's chocolate factory today, when its water flowed a vivid orange.
The river's vibrant hue was actually caused by iron deposits however, which were washed out of a disused mine by the rising water levels the UK has seen recently.
Though the colouration has happened before it does not usually reach such an extent, with Tom Jackson, who works overlooking the river in Brockholes, saying he had "never seen the river that bad, it is quite orange."
Despite the river's rather alarming appearance, the Environment Agency said there was no cause for concern, with a spokesman telling the BBC it is aware of the situation but it was "natural and not harmful."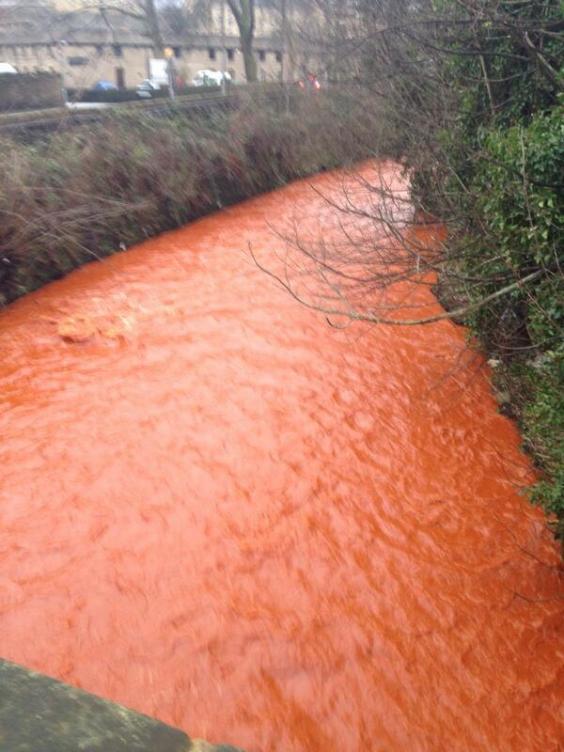 He added that no action was necessary and that the river would revert to its normal colour in due course, though until then the orange water could reach the River Calder and look "quite impressive for a few miles downstream."
---
Meanwhile, in Worcester see the damage caused by the floods
Reuse content