The death of bankrupt property tycoon Scot Young is being treated as non-suspicious and not part of a gangster plot after his body was found impaled on railings at the base of luxury flats earlier this month.
An inquest opened today into the "brutal" and "grisly" death on 8 December of Mr Young, 52, who is known for a public divorce with his ex-wife Michelle over a multimillion-pound settlement.
The tragic incident at the base of luxury flats in Montagu Square, where he lived in the central London district of Marylebone, was initially suspected to have been carried out by a "Russian ring of death" however police have ruled out the allegations. Mr Young died on the scene after falling onto the railings from the fourth floor.
Westminster assistant coroner Angela Hodes opened the inquest, which lasted less than two minutes, before it was adjourned until 12 January.
None of his family, friends or his girlfriend Noelle Reno were present at the hearing. He and his ex-wife, who separated in 2006 after a 17-year marriage, have two grown-up daughters together.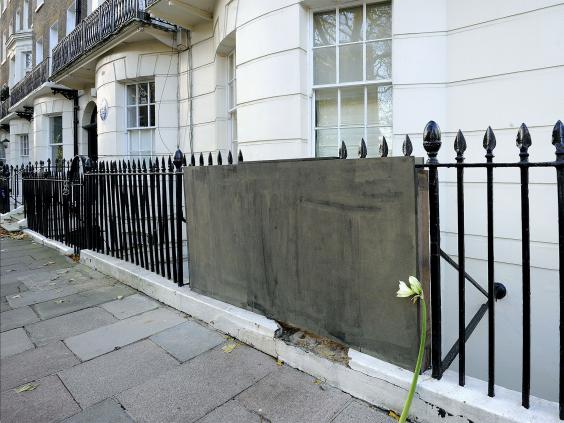 In March, a High Court hearing was told that Mr Young's estranged wife Michelle remained empty-handed more than three months after she was awarded £20 million by a judge in a seven-year-long court battle believed to be Britain's longest and most bitter divorce.
In November last year, Mr Justice Moor assessed Mr Young to be worth £40 million and said that Mrs Young, who employed 13 sets of lawyers and four teams of accountants with a £6million legal bill, was entitled to half of that.
Mr Young, who is believed to have been once worth £400million, was then jailed for six months for contempt of court after he refused to disclose the full details of his financial situation after his ex-wife claimed that he was worth "billions" with a "vast fortune" hidden away and wanted £300million in the settlement.
The judge said the businessman might have hidden assets offshore, however Mr Young said that he had debts up to £28million in total and became bankrupt seven years ago.
Mr Justice Moor said, when ruling on the Youngs' dispute in November 2013, that the case took its toll on the couple physically and mentally and accepts that the legal process had adverse effects on both parties, with Mr Young stating that he was unable to work.
He said: "It is a sad fact that both parties have suffered from serious ill-health during the course of these proceedings."
Mr Young and his girlfriend recently appeared together in reality television show Ladies Of London, alongside model Caprice and other socialites, and the final episode was aired earlier this month on ITVBe.
Reuse content