George Galloway claims he was told he was "going to face a bullet" by a heckler at a pro-union event in Scotland, just weeks after being attacked in London.
The controversial MP had been speaking at a rally held by the "no" campaign in Glasgow on Monday when he was heckled, according to the Telegraph.
"In the last 30 minutes I have been told I am going to face a bullet," he was reported as saying.
"I take these matters seriously because I am on painkilling drugs and a walking stick when I am not on stage following an attack in London."
A 39-year-old man has admitted hitting George Galloway as he spoke to the public in Notting Hill on 29 August and will stand trial in November.
@georgegalloway What to keep in mind before voting on Thursday 18th Sep...: http://t.co/nfthsIlA8g via #indyref Clip from Usher Hall

— WorkingForScotland (@workforscotland) September 16, 2014
Videos of the event, held by WorkingforScotland.org at the Royal Concert Hall, showed sporadic shouting throughout speeches and at one point several protesters walked out.
Danny Alexander, the Chief Secretary to the Treasury, was shouted at by an anti-austerity campaigner who was eventually dragged away shouting "we will be free".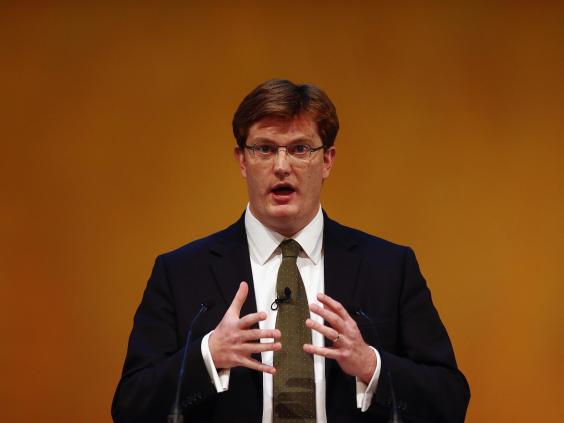 As Mr Alexander struggled to make himself heard, he said: "It is what they like to do - shout you down. Well I am going to be heard."
People's Question Time continued as planned, with other speakers including a constitutional lawyer, Adam Tomkins, former Labour MP Brian Wilson and economist Professor Ronald Macdonald.
A small number of campaigners on both sides of the debate have been criticised for resorting to bullying and intimidation and several violent assaults in Scotland have been linked to arguments over the referendum.
Police were called to Glasgow's Argyle Street earlier this month amid complaints of confrontation between 40 to 50 Yes and No campaigners, when a man was filmed apparently kicking a women on the opposing side.
Scottish Independence: For and against
Scottish Independence: For and against
1/23 Vivienne Westwood

YES: "I hate England. I like Scotland because somehow I think they are better than we are. They are more democratic."

Getty

2/23 Bob Geldof

NO: "This argument needs to be had among us all, you can't selfishly resolve it amongst yourselves by taking an easy opt-out clause."

Getty

3/23 Leonard Cohen

UNDECIDED: "People are trying to make their lives significant," he said. "[They] are engaged in a struggle for self-respect and significance."

Getty

4/23 James McAvoy

UNDECIDED: "If you vote for continued unification or independence there is no protest vote – that's it. And that could be it for decades, for centuries. There's no going back from it."

Getty

5/23 Bill Clinton

NO: "Unity with maximum self-determination sends a powerful message to a world torn by identity conflicts that it is possible to respect our differences while living and working together. This is the great challenge of our time. The Scots can show us how to meet it."

Getty

6/23 George Galloway

NO: "There will be havoc if you vote Yes in September. Havoc in Edinburgh and throughout the land and you will break the hearts of many others too… I know which side I'm on. I'm with JK Rowling. Just say No."

Getty

7/23 David Beckham

NO: "We want to let you know how very much we value our relationship and friendship. Of course regardless of your decision that will never change, however, my sincere hope is that you will vote to renew our historic bond which has been such a success over the centuries and the envy of the entire world. What unites us is much greater than what divides us. Let's stay together."

Getty

8/23 David Bowie

NO: "Scotland stay with us"

Rex Features

9/23 Eddie Izzard

NO: "You can be Scottish, you can be British and you can be European. We can have that. "I say have the parliament, have the more power, but be with us. Like David Bowie said, 'Stay with us Scotland' and I'm saying the same – don't go."

Getty

10/23 Frankie Boyle

YES: "It's an 'aye' (for Independence) from me, man."

Association of Online Publishers

11/23 Andy Murray

NO: "I started competing for Great Britain when I was 11. A lot of people forget that. I didn't like it when Salmond got the Scottish flag up at Wimbledon"

GETTY IMAGES

12/23 The Proclaimers

YES: 'Scotland has huge national resources, with its people, its wave power – all the possibilities that this country has...we need to take charge of our own affairs'

Gary Calton

13/23 Susan Boyle

NO: "I am a proud, patriotic Scot, passionate about my heritage and my country. But I am not a nationalist."

Rex Features

14/23 Chris Hoy

NO: "It will weaken the British team obviously if Scotland went separately, and it would be harder for the Scottish athletes, initially, to establish themselves in a new training environment, with new coaches, with a different environment altogether."

15/23 Alan Cumming

YES: "The evidence is clear - in the past 15 years we have become stronger economically, socially, culturally and globally. The world is waiting for us and I know Scotland is ready."

Kalpesh Lathigra

16/23 Emma Thompson

NO: "Why insist on building a new border between human beings in an ever-shrinking world where we are still struggling to live alongside each other?"

Carlo Allegri, Reuters

17/23 Billy Bragg

YES: Independence would "create a new settlement that puts people before profit. Those in England who believe that our own society needs to be rebalanced along similar lines should wake up and join the debate"

Getty Images

18/23 Marcus Brigstocke

NO: "If Scotland go their own way (based on fingers crossed, f**k the Tories, William Wallace bollocks it'll be a damn shame. Still wish 'em well"

19/23 Rod Stewart

NO: "I'd hate to see the union broken after all these years. It's always been a spiritual home - but as I don't live there I shouldn't comment on independence. If it's good for the Scots I'm happy."

PA

20/23 Sean Connery

YES: "As a Scot and as someone with a lifelong love for both Scotland and the arts, I believe the opportunity of independence is too good to miss"

Rex Features

21/23 Al Kennedy

NO: "Salmond has the warm potato head of a man who is Scottish and – we hope – no threat"

Rex Features

22/23 Annie Lennox

YES: "There is an opportunity for something innovative and visionary. Scotland could have some kind of new, ethical, visionary stance and it could take on some fresh ideas. That could be amazing, really amazing."

Getty Images

23/23 Morrissey

YES: "They must cut ties with the United King-dumb. I love Scotland, and I love the Scottish spirit and they do not need Westminster in the least."

Getty Images
There are concerns that the debate that has put friends and family on opposing sides will continue dividing Scotland, whatever the outcome of Thursday's referendum.
Writing in the Independent on Sunday, Scot James Cusick said that he felt increasing hostility from former friends after voicing his preference for a "no" vote.
"I'm now outside the clan's welcome. It feels like a form of banishment. It hurts," he wrote.
"And it seems entirely possible that the result of the vote this Thursday, if Yes doesn't win, will make the situation much worse."
Reuse content