A teenager who survived cancer as a baby has died after taking a lethal ecstasy overdose.
Sherie-Lea James took the tablets at a party in September, which caused her heart to fail.
The 15-year-old had a liver transplant at 20 months old after she was diagnosed with cancer, which doctors believe may have left her body more vulnerable than would otherwise have been the case. 
Her mother, Sam James, has since spoken of her grief at losing her daughter and her wish to raise £9,000 to pay for a "celebrity" send-off.
"I have lost my daughter and I will never get over that. If one good thing can come out of this I hope that kids think twice about taking drugs," she told the Daily Mail.
"If it makes one person think before taking something, then I suppose that's something I can take from it."
Sherie-Lea had spent the evening with a friend at Lakeside Shopping Centre before heading to a 29-year-old man's one-bedroom flat in South Ockendon, Essex.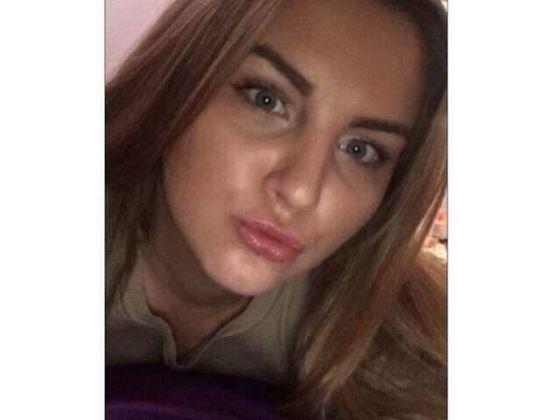 Six people were there that night, all of whom were much older than teenage Sherie-Lea and her friend, according to her mother. 
Miss James said: "Apparently she didn't get there until 1.30am. She sent a Snapchat message at 1.45am where she pulled a face like, 'Oh, where have I ended up?'".
"At the end of the day, they [the other partygoers] are adults and she is a child. They shouldn't have underage girls in their flat drinking or doing whatever.
"She might have looked older but the moment she opened her mouth she had double train track braces [on her teeth] and when she started talking it was obvious she was a child."
Ms James told how Sherie-Lea was on medication to stop her body rejecting her liver, making her more susceptible to illnesses that could strike her "twice as bad and for twice as long".
At some point in the evening, Sherie-Lea and her friend both overdosed on ecstasy. Although her friend survived, Sherie-Lea couldn't be revived.
Ms James was woken up at 5.30am by police who rushed her to Basildon Hospital where paramedics were fighting to save her daughter's life.
"We got to the hospital before Sherie-Lea because the ambulance had to pull over and revive her after she had a cardiac arrest inside," she said.
"They came into the hospital and tried again with me watching and they kept trying and trying but nothing. They broke her ribs trying, it was an awful sound to hear."
Ms James insists her daughter's drug-taking on the last night of her life was out of character and believes she will never truly know what happened.
"The police have told me they reckon she took four or five ecstasy tablets. I'm not being funny but someone who had never done that before isn't going to do that," she said.
"She was anti-drugs. She had started to drink but never much because she couldn't because of her liver. She hated drugs. All her real friends weren't interested in that sort of thing."
The post-mortem carried out on Sherie-Lea's body has proved inconclusive and a toxicology report is still being assembled.
Ms James is now hoping to raise £9,000 to pay for Sherie-Lea to have the "celebrity" funeral she would have wanted.
A 19-year-old South Ockendon resident and a 29-year-old from London have been arrested on suspicion of possession with intent to supply drugs. Both have since been released on bail.
To donate to Sam James's fundraising endeavour, visit her GoFundMe page. 
Reuse content