Just days into 2014, the selfie, the trend of 2013, has been upgraded. Introducing selfie 2.0: The Selfie Olympics.
In the spirit of other similar crazes such as "planking" and "vadering", "Olympians" aim to outdo each other by posting the most imaginative and outlandish selfies – or self-portraits that a person takes of themselves.
Competitors seek to parody the traditional selfie by posing in their bathroom mirror, but with ridiculous twists.
Read more:
According to website Refinery 29, the Selfie Olympics began with a Twitter account, using the hashtag #SelfieOlympics.
Selfie-takers contributing to the game of one-upmanship opt for the bizarre and the dangerous, or better yet, a combination of the two.
One photo shows a woman dangling precariously from a door by her shirt, while another sees a man in a canoe wedged between his bathroom door next to an enormous palm tree.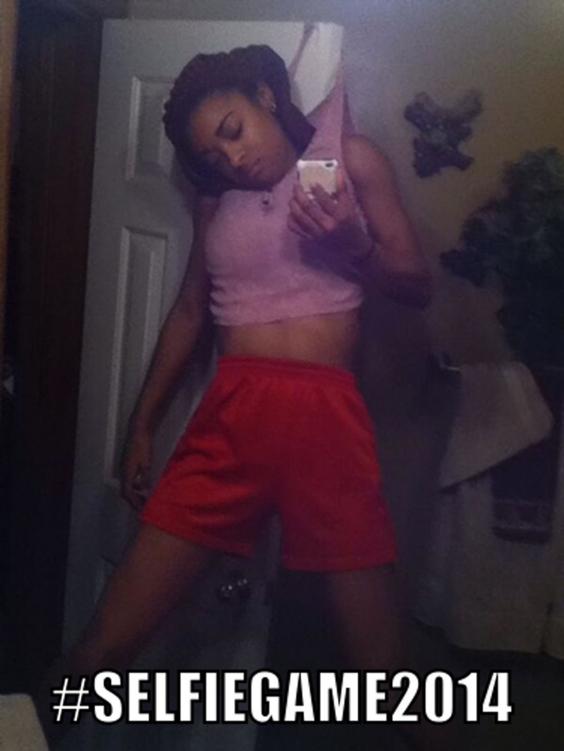 While there are no actual prizes, a myriad of Facebook pages dedicated to the craze already showcase competitors trying to prove their selfie "game" – slang for prowess.
Selfie Olympics
Selfie Olympics
1/7 Selfie Olympics

A man uses his dog in an attempt to up his "selfie game"

Facebook/Selfie Olympics

2/7 Selfie Olympics

A girl dangles by her shirt from a door in an attempt to be the best Selfie Olympics contender

Facebook/Selfie Olympics

3/7 Selfie Olympics

A man poses with his laptop in a bid to win the Selfie Olympics

Facebook/Selfie Olympics

4/7 Selfie Olympics

A man competes in the Selfie Olympics

Facebook/Selfie Olympics

5/7 Selfie Olympics

A man uses a lawnmower as a prop in the Selfie Olympics

Facebook/Selfie Olympics

6/7 Selfie Olympics

A man poses in a canoe as part of the Selfie Olympics

Facebook/Selfie Olympics

7/7 Selfie Olympics

A competitor in the Selfie Olympics dangles between two doors

Facebook/Selfie Olympics
Reuse content