A fundraising group in Devon has built a replica of Trumpton, the fictional town from the 1960s children's programme of the same name, and intends to set fire to it. For charity.
The Great Torrington Cavaliers have staged a series of themed bonfires over the years, including torching a half-sized replica of HMS Victory, and recreating the Great Fire of London.
This year sees them set fire to the much-loved village of Trumpton, famous, ironically enough, for its fire brigade.
The replica village took two years to build and is due to be set alight on the evening of the 29 August.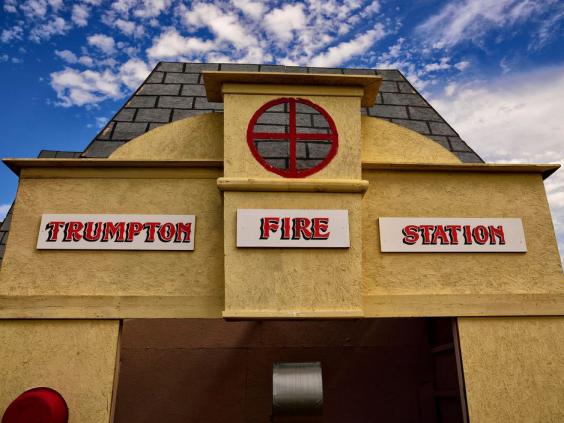 Money raised from the event goes to local and national charities.
The group's last bonfire, staged in 2010, raised more than £60,000.
The Great Torrington Cavaliers, named as an acknowledgement of Great Torrington's affiliation to the royalists (Cavaliers) during the English Civil War, chooses its theme by vote.
The Trumpton animated television series, produced in 1967, featured a fire brigade whose staff - Firemen Pugh, Pugh, Barney McGrew, Cuthbert, Dibble and Grub - were named in a roll-call featured in nearly every episode.
Although the Trumpton fire brigade were regularly called to attend emergencies around the village, a running joke in the series was that they never actually attended a fire.
Reuse content