20-year-old Alan (アラン) has spent a fortune trying to perfect an "ageless face", and won't rest until he looks as much like "the Statue of David" as possible.
He only started having surgery less than a year ago but the change in appearance is already stark, following operations on his nose,  four life-and-tucks to remove wrinkles and injections designed to reshape his chin.
"An ageless face," is what he told told Japanese TV show Is There Something Wrong with Me? he is trying to achieve, adding: "The ideal is the Statue of David."
These sorts of stories all too often are rooted in bullying, and indeed Alan told how he was picked on in school for his 'feminine' personality, motivating him to alter his looks.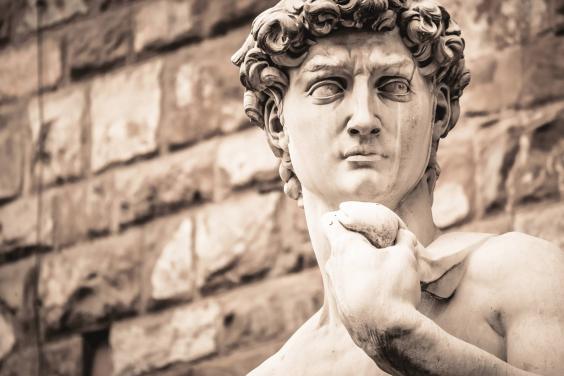 In a bizarre twist however, the man says he has not had to pay a penny for the surgery, which has been entirely funded by older women.
He claims to be involved with around five women whom he has received millions of dollars from, stressing that the relationships are not sexual.
"If I do that once," he said, "The money flow will stop as that companion will be satisfied."
Alan is not the first to undergo invasive surgery in the quest to look like an inanimate object, with Ukranian model and 'Human Barbie' Valeria Lukyanova taking things even further and currently trying to 'subsist on air and light alone'.