Given the reach of the Ebola zombie myth, it was only a matter of a time before someone exploited the outbreak for Halloween dollars, and indeed 'Ebola containment suit' costumes are already on sale.
Promising to be "literally be the most 'viral' costume of the year", the $79.99 comes complete with a breathing mask and blue gloves and has already shifted over a dozen units.
Controversy was inevitable, but the CEO of the BrandsOnSale company insists it is in keeping with the spirit of the holiday.
"You can go on any website for a zombie mask for an eight-year-old with cuts and scars all over their face," he told The Atlantic. "It's Halloween, it's one day, if people are that serious about it, they don't know what Halloween is about."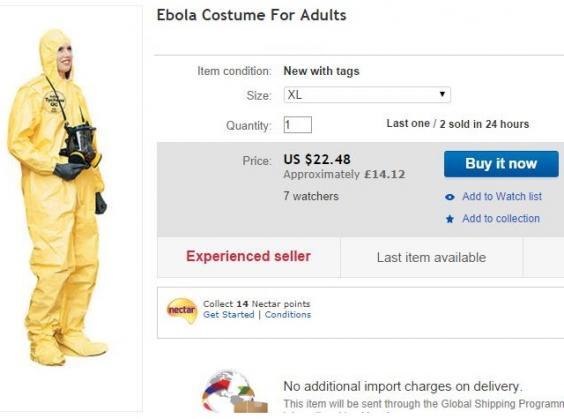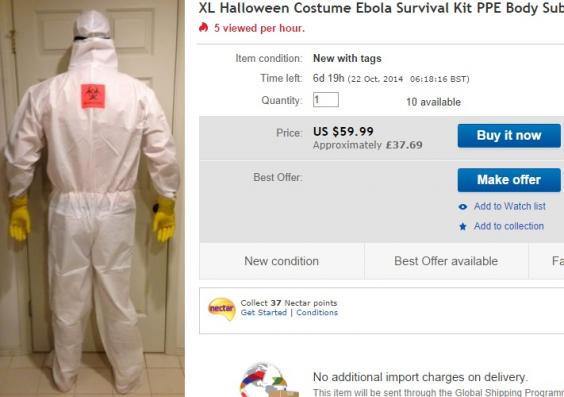 The website specialises in costumes based on current events, with Weeks saying that it has sold "tons of Joan Rivers wigs" and noting that during the Chilean mining incident "hundreds" of yellow helmets were snapped up.
More timeless shock costumes are also on sale, including a cigarette outfit for a baby.
'Ebola suits' have also popped up on eBay, with one store shipping two of them in the past 24 hours.
Weeks said after a decade in the business he is shock-proof.
"You would be so surprised what people will go through to shock their friends," he added.