With Father's Day right around the corner, we took a look at the more unusual celebrations around the world:
1. Siblings Day (10 April, US)
Despite the fact you spent most of your childhood wishing you could booby-trap your room to stop them going in without your permission, generally speaking your relationship with your siblings last longer than any other relationship so it best to appreciate them while you can. That's the reasoning behind this American holiday which was created by Claudia Evart to remember two of her siblings who died in separate accidents when they were young. She started the Siblings Day Foundation to publicise the holiday which is now recognised in 39 American states.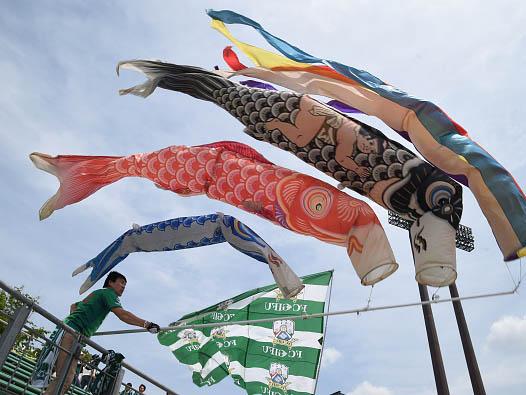 2. Children's Day (5 May, Japan)
Originally known as Boy's Day (Girl's Day is on March 3rd), this ancient celebration was made an official holiday by the Japanese government in 1948. It is supposed to celebrate the happiness of all children and honour the contribution of mothers and fathers. Traditionally, families hoist flags shaped like carp with one each for the mother and father and an extra one per child (traditionally it was one for every son).
3. Groundhog Day (2 February, North America)
This day, made famous by the 1993 movie, is believed to have originally migrated from Germany to Pennsylvania around the 18th or 19th centuries. It marks the supposed first appearance of a groundhog from its winter hibernation. If the sky is cloudy when the animal emerges, spring will come early. If it is sunny and it sees its shadow, it will go back into its den and there will be six more weeks of winter. Although it is celebrated all over North America, the biggest celebration is in Punxsutawney, Pennsylvania where crowds of up to 40,000 people gather every year to see the groundhog.
4. International Talk Like A Pirate Day (September 19th, International but mainly US)
 This holiday is the newest on the list having been dreamt up due to a sporting injury in 1995. Creators Mark Summers and John Baur, from Oregon, were playing racquet ball one afternoon. Summers was hit by the ball, he cried out 'Aaargghh' like a pirate and the idea was born. It did not really catch on until 2002, when comedian Dave Barry mentioned it in his national newspaper column but now it is recognised as a national holiday by the state of Michigan.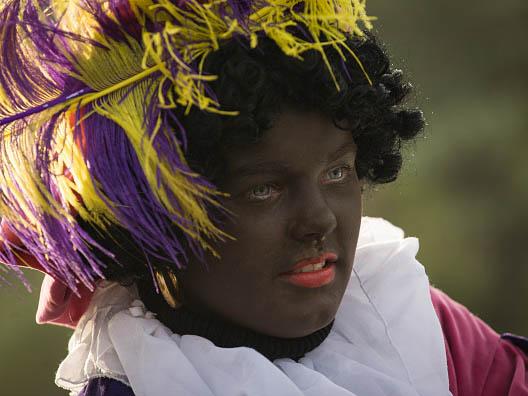 5. Feast of St Nicholas (5,6 December, Netherlands, Belgium and Luxembourg)
This regular Christian saints day is made controversial in the Low Countries with the addition of Zwarte Piet (Black Peter). He is typically portrayed as someone in blackface, supposedly he depicts a Spanish moor, with a black curly wig and Renaissance dress whose job is to help Santa Claus dish out sweets to children. Anti-racism protesters have picketed processions with Zwarte Piet in the past with many wondering why the ritual is still performed at all.
The best Father's Day gifts
The best Father's Day gifts
1/6 The wireless wireless

The latest addition to the Roberts radio Revival edition, the Blutune is based on the popular 1970s Rambler model (above), with a wooden case, DAB/FM modes and bluetooth technology so you can stream music from your laptop/tablet.

Swish. £130, robertsradio.co.uk

2/6 Waste product

Celebrating 75 years of rather lovely wastepaper bins, and other household delights, this anniversary poster from Danish brand Vipp will please any design enthusiast.

€27, vipp.com

3/6 Bun fight

Head to London's Seven Dials for beef tataki and black sesame crème brûlée (plus bottomless booze) with the all-in Sunday brunch menu at the Japanese 'Izakaya' Flesh and Buns. Sounds weird, tastes good.

£29 per head, fleshandbuns.com

4/6 Box clever

Whether his thing is Matthew McConaughey being broody in 'True Detective', or the saga of blood and naked people that is 'Game of Thrones', there's something for every dad with an HBO box-set.

From £39.99 on Blu-ray

5/6 Going, going, Gonzo

As soon as Taschen releases an edition of Hunter S Thompson and Ralph Steadman's 'The Curse of Lono', it sells out. Be quick, then, to grab the new quarter-bound version of the wacky duo's brilliant 1983 report.

£19.99

6/6 Scent of a man

With its freshly-scented botanics and neutral, graphic packaging, Malin+Goetz's Essential Kit is perfect for the man about town. We particularly love the bergamot body wash.

£20, spacenk.com
Reuse content