Canadian radio station AMP has come in for major criticism after burning C$5000 in a promotional competition that asked listeners to vote whether to 'Bank It Or Burn It'.
The Calgary-based station tallied up votes from texts, tweets and Facebook using the hashtags #BANK and #BURN in what they saw as 'the ultimate social experiment', with one 'bank it' voter set to win the prize money.
Ultimately, though, it was found that 54% had voted to burn the cash, so the DJs promptly threw it all in an incinerator.
The stunt came to the disbelief of listeners, many of whom didn't believe they would actually go through with the threat, with comments on the station's Facebook page ranging from "5000 dollars can help 10 Calgarians pay rent who are living on the street, you guys should feel sick, that is just wrong," to a simple "Y'all need Jesus."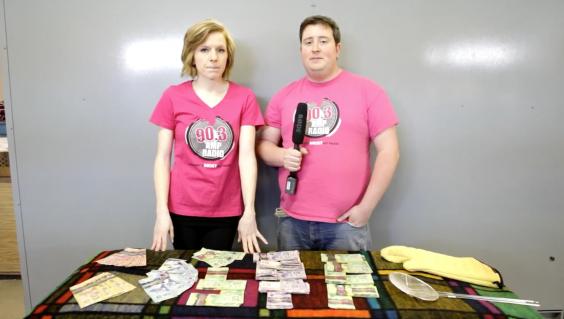 Morning show DJ Ryan Lindsay defended the decision, saying: "The $5,000 that we, over the course of two weeks, took and have now unfortunately burnt is a fraction of what almost any other entity in this city spends on their marketing costs alone and it's garnered a lot of talk.
"We stuck to our word and now we're getting flack for it. But do you really normally get angry at somebody for doing what they said they were going to do?" he added.
It didn't impress Calgary Drop-In and Rehab Centre's comms manager Jordan Hamilton however, who told Yahoo!: "$5,000 is an enormous sum of money. It's amazing just how far we stretch a dollar. For as little as $5,000, we can change the lives of up to 100 people."
Some commenters suggested that the station's actions were illegal, but Canadian law protects only coins from being defaced, not bills.
AMP Radio is now asking listeners to decide whether they bank or burn C$10,000.
Reuse content