A photo of a terrifying mask for dogs has gone viral after it was put up for sale on a Russian website.
The muzzle transforms the most adorable dog into a monster thanks to some deadly-looking fangs covered in "blood", with its lips curled up into an aggressive snarl.
Made of non-toxic plastic, it fits around the pet's head and is attached by nylon straps. It went viral after a Reddit user posted an image of a dog modelling the contraption.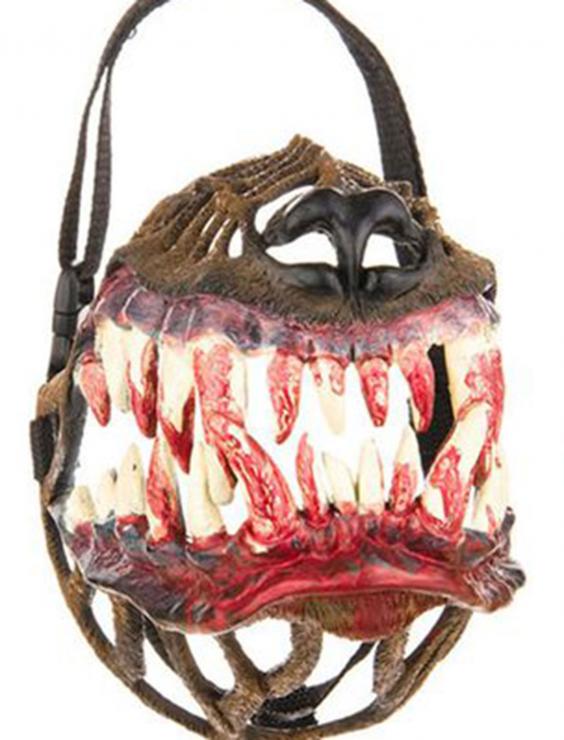 Some countries require that all dogs wear a muzzle when out in public (this is not the case in the UK), and this would definitely make the daily walk more exciting.
The product description reads: "At the moment, the market is not like a muzzle, it will be really unusual accessory for your pet and will cause genuine interest in others."
"Genuine interest", or "complete and utter terror"?
It recalls a video by Polish prankster Sylwester Wardega. In a YouTube post that went viral last year, people were seen fleeing from a cute dog dressed in a very large spider costume. 
The costume had long protruding legs attached to it which bounced around in an unnerving manner when the dog moved, causing unsuspecting victims to run screaming when approached by the friendly canine. 
Reuse content