The poet, cartoonist, and physicist working to understand the organisation of the human brain had no idea. They were among the 21 people chosen as this year's MacArthur Fellows, a distinction that bears the affectionate title "genius grant" and comes with a $625,000 (£382,000) cash prize.
The fellows, who did not know they were nominated for the award, were notified over the past two weeks that they'd won and were instructed to disclose the secret to no more than one person until the news was made public early on Wednesday morning.
"I'm bursting a little more each day," said Jonathan Rapping, a legal defence advocate in Baltimore, Maryland,  the day before the news was released. "It was disbelief at first. You almost wonder, 'Is this one of those pranks on the radio? ' "
Because the selection process is done with anonymity, the awards – funded by the MacArthur Foundation – have gained an enigmatic air. No one can apply, and there are no requirements after winning, just the expectation that fellows will continue with whatever good work they already were doing. The Foundation was established by  John MacArthur, an insurance and property magnate, and his wife Catherine. Today, it has assets of $6.3bn.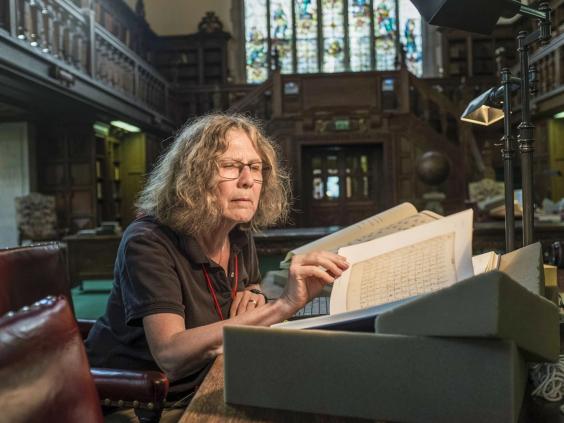 "They feel so mythic," said playwright and winner Samuel Hunter. "Somebody calls you out of the blue, and they tell you this thing. It's like winning the lottery." Except with the lottery you know you bought a ticket.
Pamela Long, 71, an independent scholar based in Washington, works from home and almost never answers her phone. So when she received an email from the MacArthur Foundation asking her to call, she thought it was for an interview about another nominee. Then she was told she had won. In the days that followed, her initial reaction – shock – slowly gave way to relief.
As a historian not affiliated with a university, she never knows how she will afford to do her work – research on the science and technology of 15th- and 16th-century Europe – from year to year. So far she has supported herself through grants. "But I don't think you can get a grant every year for the rest of your entire life," she said from Rome, where she is studying archival material for a book tentatively titled "Engineering the Eternal City".
"Therefore I didn't quite know how I was going to continue. Even though I was going to continue because I'm obsessed with what I'm doing, so nothing could really stop me. But it's a wonderful thing because I don't have to worry about that anymore."
Mr Rapping is a graduate of George Washington University Law School who spent his first 10 years as a lawyer working at the DC Public Defender Service. Then he moved to Atlanta to become the training director for the Georgia public defender system. Through that job and several others across the South, Mr Rapping, 48, said he saw "a criminal-justice system that had come to accept an embarrassingly low standard of justice for poor people".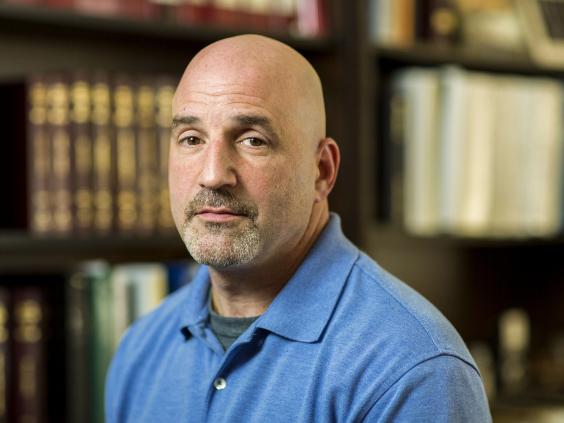 "You would see poor people just processed – they'd be ushered in and ushered out and ushered into jail cells. No one treated them as people or as human beings," he said.
His wife, former DC school teacher Ilham Askia, quit her job, and together they founded Gideon's Promise, a non-profit organisation intent on changing the culture of the public defence system through a three-year program for new lawyers that "teaches them the skills they need and the value set our system has lost sight of".
Mr Rapping, who is on sabbatical from John Marshall Law School in Atlanta to serve as director of strategic planning for Maryland's public law programme, said the grant will enable him to set up college savings funds for his two children, but more than that: "I suspect we are going to find, almost overnight, that people are far more interested in what we're doing… I can't imagine a greater validation of the importance of the work of Gideon's Promise."
Other winners include Jacob Lurie, 36, a mathematician at Harvard University; Ai-jen Poo, 40, a labour organiser who advocates for the rights of domestic workers; Craig Gentry, 41, a computer scientist doing groundbreaking work in cryptography research; Jennifer Eberhardt, 49, a Stanford University psychologist studying the way people racially stereotype others, especially when it comes to crime; and Alison Bechdel, 54, a Vermont cartoonist and author of the graphic memoir "Are You My Mother? A Comic Drama." She is the namesake of the Bechdel test, a common test of gender equity in film.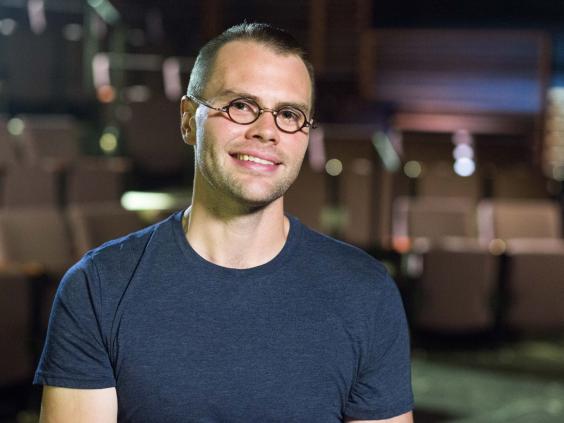 Also honoured was Yitang Zhang, 59, a mathematician at the University of New Hampshire; Danielle Bassett, 32, a physicist who studies the human brain; Mary Bonauto, 53, a civil rights lawyer; andJoshua Oppenheimer, 39, the documentary film-maker who received an Oscar nomination for "Act of Killing".
Mr Hunter, the playwright, moved to New York City from Moscow, Idaho, to study playwriting. Now 33, he says he spent most of his 20s "bouncing around from illegal sublet to illegal sublet," teaching and working freelance jobs to support his craft. In recent years, his plays, which are often set in Idaho and explore transcendent human themes in the context of everyday circumstances, have gained critical acclaim. When "A Bright New Boise" was performed at Woolly Mammoth Theatre Company in 2011, it was described as an "unsparing account of the hunger pangs in the barren American gut".
After learning that he'd been named a MacArthur fellow, Mr Hunter said he thought, temporarily, about doing "some big gesture". Then he decided there was a better way to do justice to the award. "It's not an award for something I've already done. They have faith in something I'm going to do in the future, so I shouldn't drastically change course," he said. "I think it's really just about moving forward and continuing to improve." 
© Washington Post