An owner of a 1999 Pontiac Grand Am GT has discovered a surprising new feature to the model, which at worst is mildly interesting/pretty mesmeric and at best looks like it could tear a hole in a parallel universe.
The YouTube video is entitled 'Crazy car vent', which is doing it in an injustice since this is a straight up INSANE car vent.
The driver discovered that, spun at the right angle, the fans' struts spin at a fantastic rate, rotating much like a propeller and making the noise of a jet engine taking off.
While utterly useless, the newly-discovered feature has delighted the internet, attracting hundreds of thousands of viewers on YouTube.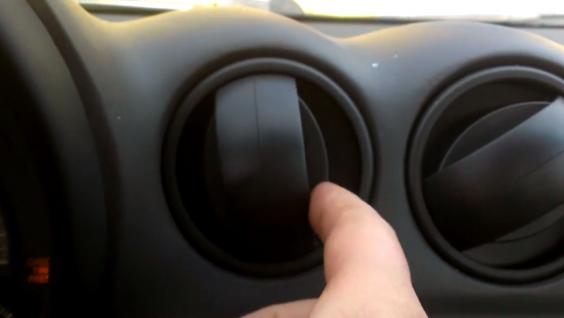 "This explains why Pontiac went out of business, putting Flux capacitors in cars gets quite expensive," one wrote, with another adding: "How do I share this with every person in the world?"
The YouTube comments soon reached their inevitable juvenile conclusion however, with one simply writing: "Stick d*ck in it."