Pub dogs are common across the nation, but The Conquering Hero in West Norwood took it one step further and got its own pig.
Frances Bacon eats, sleep and drinks at the pub, and has her own space in the beer garden to wallow in mud.
The Vietnamese Pot-Belly has started getting a little too confident in the environment however, taking sips of patrons' pints.
"She's lovely - definitely our favourite regular. We've had to bar her from having any beer though,' pub landlord Ian Taylor-Ross said.
"She managed to nick a pint or two and then started butting into people. But we're keeping a closer eye on her now and that won't happen again."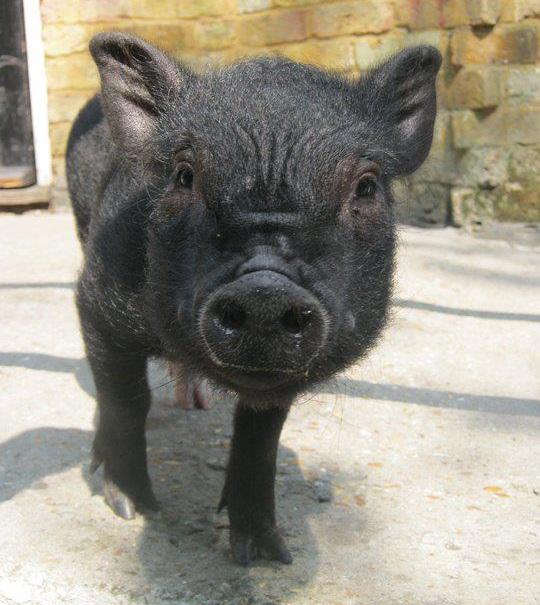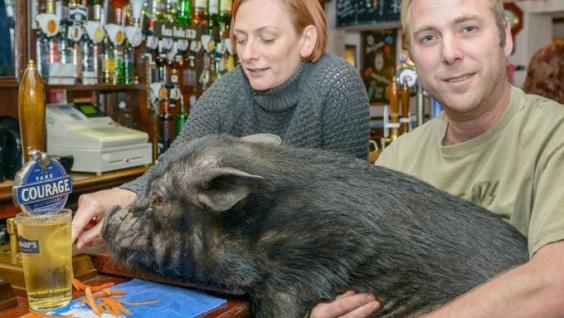 The four-year-old pig has been described as "crafty", has her own Facebook page and also has a penchant for bar snacks.
"We have had to put locks on the bar to stop her coming in and stealing crisps and scratchings. She has got an incredible sense of smell," Ian's wife Vicy Taylor-Ross added.
"She eats a special dry feed for micro-pigs and eats all our vegetable peelings - as long as she's not eating her relatives it's OK.
"She doesn't have a clue that between pork scratchings are her relatives. We used to keep them on the lower shelves but we had to move everything a couple of weeks ago.
"She broke in and ate a bag of dry-roasted peanuts. She didn't eat for two days after that, but she was incredibly thirsty.
"She is also up for drinking beer - she will try and get hold of anything that's there, especially cider."
Reuse content