A Liverpool FC fan has issued his heartfelt thanks for the generosity of a stranger after he faced being stranded overnight in his team's city with nowhere to stay.
The Reds fan, known online as LCFCRyan, turned to the internet discussion website Reddit after he missed his train back to London after seeing his team play Leicester.
The young student had travelled up for the day with his 10-year-old nephew, but after the match a taxi driver had taken them to the wrong station, leading to LCFCRyan missing his last train home.
After shelling out £54.20 the pair they had no other means of getting home and had to walk back from the airport to the city centre.
With the station closing and desperate for somewhere to stay, Ryan posted a message on the Liverpool FC Reddit page, asking for help.
A user known only as OfficePlum came to their aid, telling them to meet outside Liverpool Lime Street station.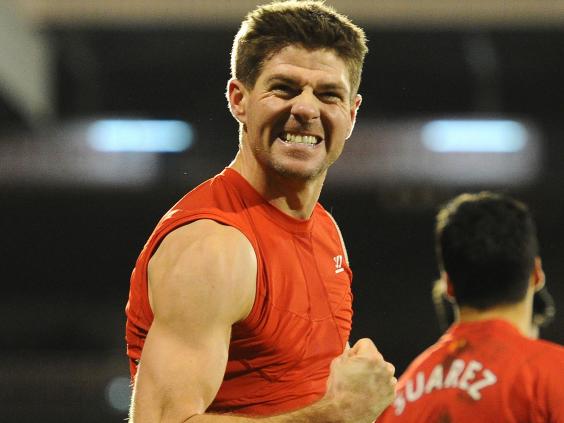 The stranger wrote: "Wait near the main entrance to Lime Street (the entrance facing the big TV screen) and I'll give you the money for a hotel room and a taxi so you can get there safely. I'll be there in about 15 minutes."
LCFCRyan said: "Wow thank you so much"
OfficePlum replied: "It was the least I could do for you both. Taxi drivers like that give the city a bad name. Have a safe journey home."
Who could replace Steven Gerrard?
Who could replace Steven Gerrard?
1/5 Ross Barkley

It is unthinkable that Barkley could quit Everton and move across Stanley Park to the Toffees' arch-rivals, and the Blues would certainly never consider selling him to them. Such a scenario probably belongs in the realms of fantasy but, nevertheless, Barkley would actually be a fine replacement for Gerrard. Since breaking into the Everton team and earning England recognition, the 21-year-old has shown he has the potential to reach the top. He is possibly the best English box-to-box midfielder to emerge since Gerrard.

Reuters

2/5 Paul Pogba

Also possibly unrealistic given that the Frenchman is rated in the £50million bracket and Liverpool - despite receiving such fees for players - have never seriously threatened to pay at that level. Since leaving Manchester United for Juventus, the 21-year-old has established himself as one of the best young midfielders in Europe. He is often linked with a return to England, but usually with the likes of United or Chelsea.

Getty Images

3/5 Morgan Schneiderlin

It is certainly not inconceivable Liverpool could attempt to raid Southampton again, however. After taking Adam Lallana, Dejan Lovren and Rickie Lambert last summer, the Reds could look at the highly-rated 25-year-old Schneiderlin. The Frenchman looks to have settled after threatening to leave in the summer but an offer from Liverpool could be tempting.

GETTY IMAGES

4/5 Fabian Delph

It might not be a signing to excite, but Delph's contract at Aston Villa is coming to an end and, with his future uncertain, he would be an easily attainable option. The former Leeds player, 25, has improved greatly over the last 18 months and is now in the England reckoning.

Getty Images

5/5 Henrikh Mkhitaryan

Liverpool made serious attempts to sign the Armenian in the summer of 2013 but ultimately lost out to Borussia Dortmund. Since then the 25-year-old's star has fallen slightly with Dortmund struggling in the Bundesliga. If he were to become available again, Rodgers could revive his interest.

Getty Images
LCFCRyan thanked the mysterious stranger the next day after apparently staying the night in a hotel
"I just want to tell you how thankful myself, my nephew and my family are," he said.
"My sister who is also the mother of my nephew is driving up to Liverpool right now and I don't think she'll be letting me take him on another trip soon.
"In all seriousness I don't know what we would have done if it wasn't for you and I personally will never forget your generosity."
Other Reddit users from around the world praised OfficePlum's generosity and offered to buy him dinner if he was ever in town.
LCFCRyan later said his sister had donated twice the cost of the hotel to a local homeless charity and that his parents had given cash to the JFT96 charity, which fights for the families of the victims of the Hillsborough tragedy.
Reuse content