Suspected Islamist Boko Haram fighters have abducted dozens of boys and men in a raid on a remote village in north-eastern Nigeria, loading them into trucks and driving them off, witnesses who escaped the violence said on Friday.
The kidnappings come four months after Boko Haram, which is fighting to reinstate a medieval Islamic caliphate in religiously mixed Nigeria, abducted more than 200 schoolgirls from the village of Chibok. They are still missing.
Several witnesses who fled after Sunday's raid on Doron Baga, a sandy fishing village near the shores of Lake Chad, said militants clothed in military and police uniforms had burned several houses and that 97 people were unaccounted for.
"They left no men or boys in the place; only young children, girls and women," said Halima Adamu, sobbing softly and looking exhausted after a 110 mile road trip on the back of a truck to Maiduguri, capital of the north eastern state of Borno.
"They were shouting 'Allah Akbar' (God is greatest), shooting sporadically. There was confusion everywhere. They started packing our men and boys into their vehicles, threatening to shoot whoever disobeyed them. Everybody was scared."
Witnesses said six older men were also killed in Sunday's raid, while another five people were wounded.
Boko Haram, seen as the number one security threat to Africa's top economy and oil producer, has dramatically increased attacks on civilians in the past year, and the once-grassroots movement has rapidly lost popular support as it becomes more and more bloodthirsty.
In pictures: Nigeria kidnapped schoolgirls
In pictures: Nigeria kidnapped schoolgirls
1/19 Nigeria

A total of 276 girls were abducted from the northeastern town of Chibok, in Borno state, which has a sizeable Christian community. Some 223 are still missing

2/19 Nigeria

One of the kidnapped girls looks into a camera

3/19 Nigeria

One of the missing girls talking to the camera

4/19 Nigeria

The missing Nigerian schoolgirls, wearing the full-length hijab and praying in an undisclosed rural location. Boko Haram alleging they had converted them to Islam

5/19 Nigeria

Girls wearing the full-length hijab holding a flag reading "There is no god, but Allah" and "Mohammed is Allah's prophet"

6/19 Nigeria

A man claiming to be the leader of Nigerian Islamist extremist group Boko Haram Abubakar Shekau

7/19 Nigeria

Abubakar Shekau speaks on the video

8/19 Nigeria

Girls, wearing the full-length hijab and praying are filmed by an unidentified man (R) in an undisclosed rural location

9/19 Nigeria

People carry signs as they attend a protest demanding the release of abducted secondary school girls in the remote village of Chibok in Lagos

10/19 UK

A protester demonstrates against the kidnapping of school girls in Nigeria, outside the Nigerian Embassy in London

11/19 UK

Chief International Correspondent Christiane Amanpour and Prime Minister David Cameron appearing on the BBC1 current affairs programme

12/19 USA

People participate in a "Bring Back Our Girls" campaign demonstration and candlelight vigil in Los Angeles

13/19 USA

Girls holding heart shaped banners in a "Bring Back Our Girls" campaign demonstration and candlelight vigil in Los Angeles

14/19 South Africa

South Africans protest in solidarity against the abduction of hundreds of schoolgirls in Nigeria by the Muslim extremist group Boko Haram and what protesters said was the failure of the Nigerian government and international community to rescue them, during a march to the Nigerian Consulate in Johannesburg

15/19 USA

Karilyn Coates (10) joins others in a candlelight vigil for the more than 300 girls abducted by Boko Haram in Nigeria, at All Souls Unitarian Church in Colorado Springs

16/19 Nigeria

Mothers of the missing Chibok school girls abducted by Boko Haram Islamists gather to receive informations from officials. Nigeria's president said that Boko Haram's mass abduction of more than 200 schoolgirls would mark a turning point in the battle against the Islamists, as world powers joined the search to rescue the hostages

17/19 Nigeria

Former Nigerian Education Minister and Vice-President of the World Bank's Africa division (3rd L) Obiageli Ezekwesilieze speaks as she leads a march of Nigeria women and mothers of the kidnapped girls of Chibok, calling for their freedom in Abuja

18/19 Bring Back Our Girls

Kelly Hoppen tweeted: 'Please make sure you do this, we must stand together and not forget them'

19/19 Bring Back Our Girls

E.L. Rock Star tweeted: 'Join The Movement'
Its modus operandi – kidnapping boys and forcing them to fight and abducting girls as sex slaves – is a chilling echo of Ugandan rebel Joseph Kony's Lord's Resistance Army, which has operated in the same way in Uganda, South Sudan and central Africa for decades.
The military did not respond to a request for comment, although a security source said they were aware of the incident but were still investigating the details.
The kidnappers overpowered local vigilantes who had no support because there is no military presence in the area, the villagers said.
Talatu Abubakar, another villager who fled to Maiduguri, said the invaders had taunted the men for being unable to defend themselves.
"They were shouting 'Where is your pride? You people used to be warriors. Today you are all just women, not as brave as we thought'," he said.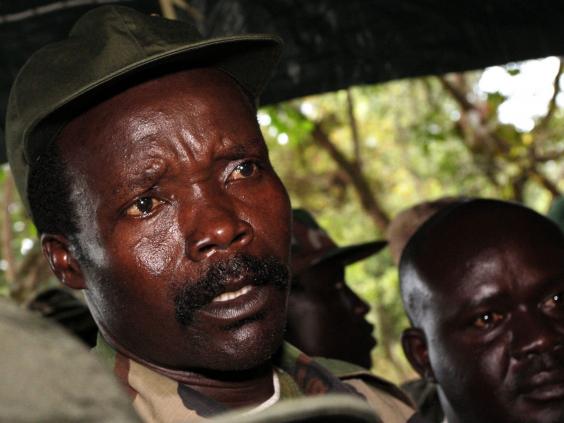 Mr Abubakar also said that from his Hadeija clan alone, some 47 people were missing and feared to have been abducted.
The raid shows how mobile Boko Haram units can be. After a military offensive in May last year broke their hold on the area around Lake Chad in the far northeast of Borno state, the rebels relocated to the south of the state, near the Cameroon border nearly 190 miles away. Chibok, where the schoolgirls were taken from, is in this area.
Their re-appearance in the north east demonstrates their ability to move across vast swathes of Nigeria without being intercepted by the military.
Nigerian forces are overstretched against a determined foe. According to security sources, in the past week they have fought gun battles with Boko Haram Islamists in two key towns in the south of Borno – Gwoza, near the border with Cameroon, and the garrison town of Damboa, which the militants sacked a month ago.
Reuters
Reuse content