A British teenager has had her leg amputated after she was caught in a bomb blast in Cairo.
Deqa Hassan, 16, has spoken from her hospital bed about her horrific ordeal, when she happened to be on the same street as an attempted assassination of Egypt's interior minister.
Miss Hassan grew up in Brixton, south London, before she moved with her parents to Egypt. While on a family holiday to Dubai in August she posted a message on Twitter saying: "I'm scared to go back to egy (Egypt) subhanallah (Glory be to Allah)."
Her apprehension was sadly well-founded. Caught up in the violence targeting one of the state's most prominent officials, she later had to be taken to the nearby Nasr Medical Insurance Hospital where her left leg was removed to the knee.
Last night she told the Telegraph: "I was walking with my friend and at the end of the street we heard the sound of an explosion.
"I just hit the floor. People were screaming everywhere. It was very scary."
While there are conflicting reports over the exact nature of the bomb, state officials said it appeared to involve a large device, attached to a vehicle, which was detonated remotely.
Once the first blast had gone off, two suspected attackers opened fire, leaving the minister Mohammed Ibrahim's official car peppered with bullet-holes. The minister nonetheless survived the attack.
Miss Hassan described how as the chaos subsided two policemen approached her and her friend, now seriously injured, at first seemingly to provide assistance.
"We were screaming for help but they just walked away. It wasn't human.
"The people nearby were yelling that they were injured and being shot at."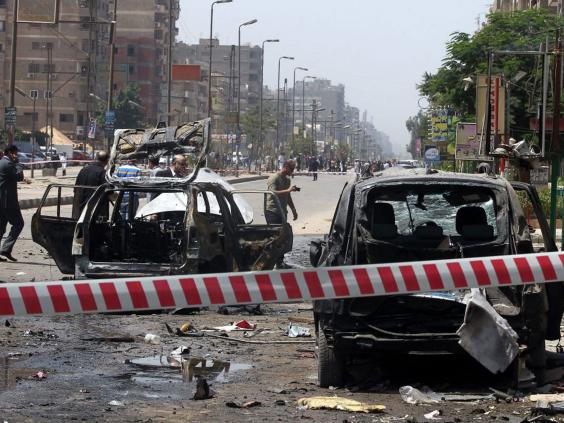 She was one of the most seriously injured victims of the attack, which wounded around 20, and left her friend with a broken shoulder.
A prolific Twitter user, Miss Hassan had repeatedly expressed her fear about returning to her family's Egyptian home. She referred to the massacre of protesters in Rabaa al-Adawiya Square on 14 August.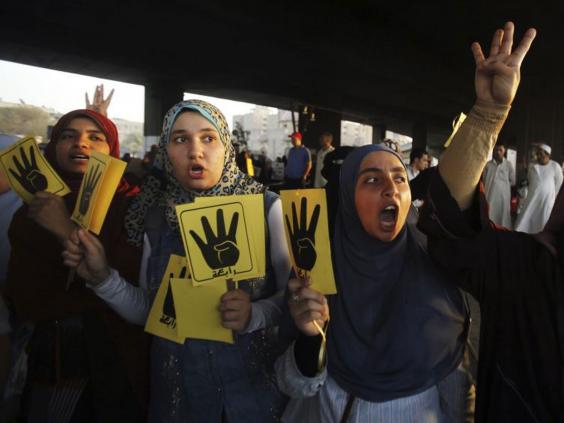 Now she says she wants to move back to Brixton away from the violence.
A Foreign Office spokesman said: "We are aware of reports that a British national was injured in the bomb attack and we are urgently looking into it and liaising with the authorities."
Alistair Burt, the foreign minister, issued a statement condemning the attack. "Violence cannot offer a way forward," he said.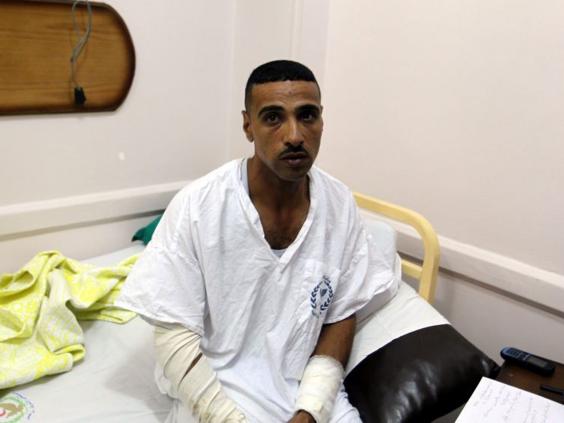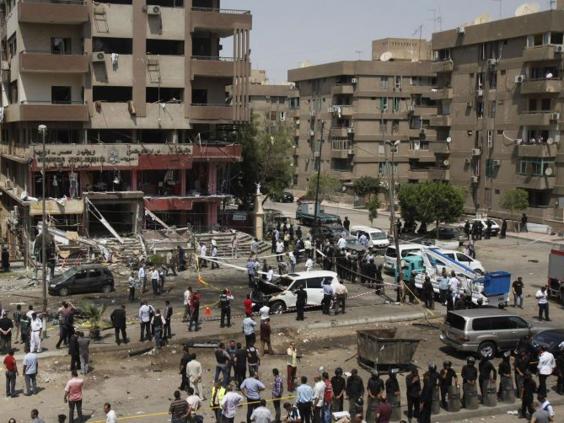 Reuse content