Having not been seen in the capital since an attempted coup earlier this week, Burundi's president Pierre Nkurunziza used his first appearance to warn of the threat of terrorist group al-Shabab.
The President appeared before journalists at his presidential palace in Bujumbura.
He made a statement emphasising the threat posed by Somalia's Islamic extremists, al-Shabab, to those African countries contributing troops to the African Union in Somalia.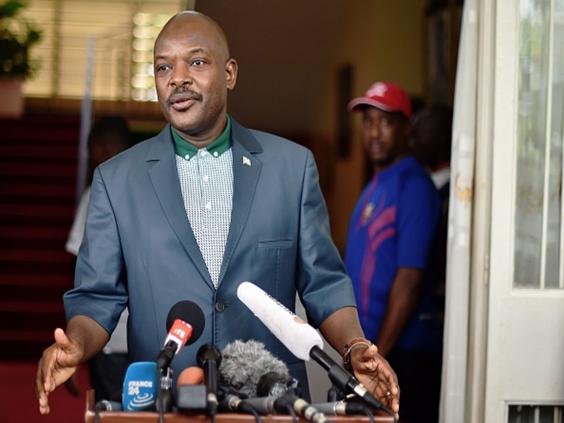 The extremist rebels have carried out violent attacks in Kenya and Uganda in retaliation for sending troops to Somalia.
Nkurunzizi now wants to develop strategies to secure Burundi, which also sends troops to the African Union peacekeeping mission battling al-Shabab.
"You know that Burundi is among the countries that is contributing troops in Somalia and that's why I came here to contact my friends and my fellow presidents in Kenya and Uganda and these countries are being targeted by al-Shabab," Nkurunziza said.
Nkurunziza was in neighbouring Tanzania on Wednesday when a general announced a coup in Burundi.
The rebellion was put down by forces loyal to the government and Nkurunziza returned to the country, but he had not been seen in the capital since.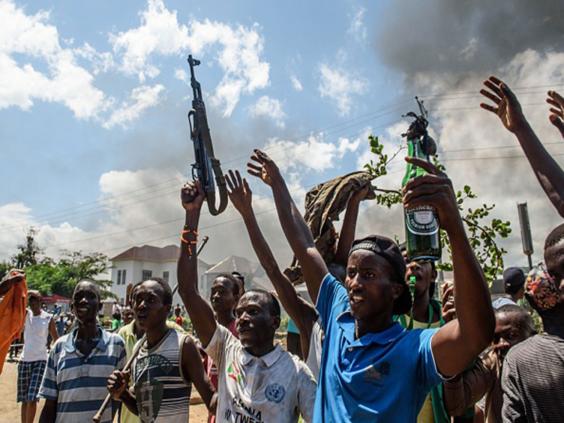 Seventeen security officials, including five generals, were accused of the attempted coup and appeared before a prosecutor who charged them with an attempt at destabilizing public institutions on Saturday, according to lawyers.
The general who announced the coup remains at large.
In Rome on Sunday, Pope Francis called for a sense of responsibility to prevail in Burundi following the attempted coup.
Francis made the appeal during his Sunday blessing from St. Peter's Square.
He said: "I would like to invite you to pray for the dear people of Burundi, which is undergoing a delicate moment: May the Lord help all to avoid violence and act responsibly for the good of the country."
Additional reporting AP and Reuters
Reuse content