A driver somehow escaped unhurt after his car 'flew' off a ramp and crashed through the roof of a house.
Miraculously, emergency services called to the incident in Kwamakhutha Township in Durban, South Africa, found that no-one had been injured in the incident - although someone sleeping in the house was woken up by a large pickup truck crashing through the roof.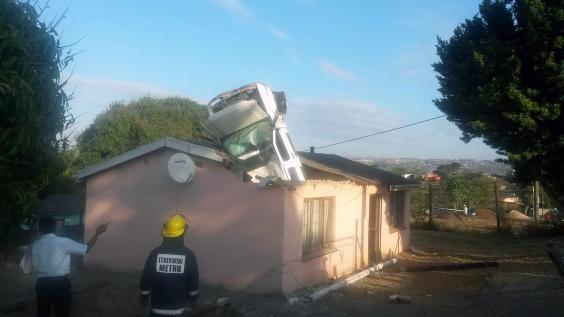 In an even stranger turn, ER24, the emergency care service that responded to the incident, said the cause of the incident is still unknown.
The driver of the vehicle said that he drove over a 'ramp' of some sort, resulting in his car crashing through the roof.
Witnesses at the scene said the car went "flying" off the road before it collided with the house.
Despite pictures from the scene showing the car's back end clearly embedded in the house, a full explanation has still not been found.
Reuse content