The Gambia's National Assembly has passed a bill which makes some homosexual acts punishable by life imprisonment, it was revealed on Monday, in a move which increases the pressure on sexual minorities in a country with a vocal anti-LGBT President.
The bill passed last month is an addition to an existing criminal code, and will see "aggravated homosexuality" carry a life sentence in the West African country, Samba Jallow, a minority leader who voted against the measure, told reporters.
The charge is levelled at "repeat offenders" and people living with HIV/AIDS.
The legislation defines "aggravated homosexuality" to include instances where a suspect engages in homosexual acts with someone who is under 18, disabled or has been drugged. The term also applies when the suspect is the parent or guardian of the other person or is "in authority over" him or her.
Mr Jallow, leader of the National Reconciliation Party, who voted against the bill with one other politician, said: "In our view, (homosexuals) did not commit a crime worthy of life imprisonment or any treasonable offense." However, he went on to add that he did not condone homosexuality itself.
Before the addition, homosexual acts carried a maxiumum 14-year prison sentence. And in 2005, the law was amended to apply to women as well as men.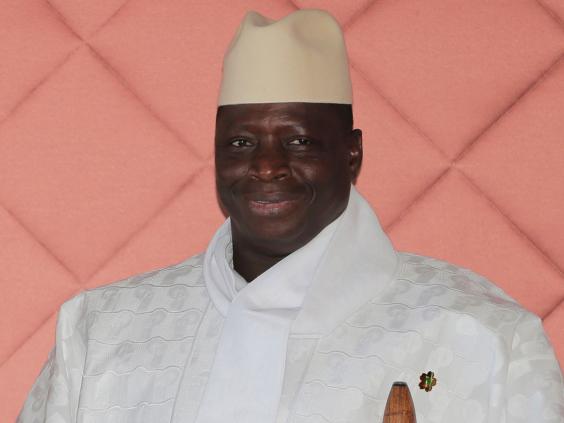 President Yahya Jammeh must now approve the bill, but has not yet addressed it publicly. Nevertheless, it is unlikely the autocratic leader will strike down the bill, as in 2008 he instructed gays and lesbians to leave the country or risk being beheaded. More recently, he called LGBT citizens "vermin".
Speaking on state television in February, President Jammeh said, "We will fight these vermins called homosexuals or gays the same way we are fighting malaria-causing mosquitoes, if not more aggressively."
National Assembly Speaker Abdoulie Bojang confirmed the new bill was passed last month, but would not provide further details.
A draft of the document seen by The Associated Press contains vocabulary identical to that used in a controversial anti-homosexual law passed in Uganda earlier this year.
It was not immediately clear whether there were changes to the draft prior to the National Assembly vote.
In the past, authorities of the Gambia have launched occasional crackdowns on the country's LGBT community.
At a raid on a poolside birthday party in 2012, in the country's capital of Banjul, 18 men were arrested. Some of the men said they were interrogated and beaten before undergoing a very public trial that destroyed their reputations in a country where identifying as LGBT is taboo.
The new bill could make life harsher for Gambia's gays, said Francois Patuel, West Africa campaigner for Amnesty International.
"It only adds to the discrimination and to the climate of fear that gays and lesbians...are living under," Patuel said.
Reuse content