Guinea has been declared free from Ebola after the virus claimed more than 2,500 lives in the west African nation.
Authorities and the UN made the landmark announcement on Tuesday after the last known case in the county - a three-month-old baby named Nubia who was born with the disease - had her recovery confirmed on 16 November.
A country is declared Ebola free for 42 days after the recovery or death of the final patient and if there are no new infections.
There were more than 3,800 Ebola cases in Guinea out of more than 28,600 cases globally with 11,300 deaths, according to WHO figures.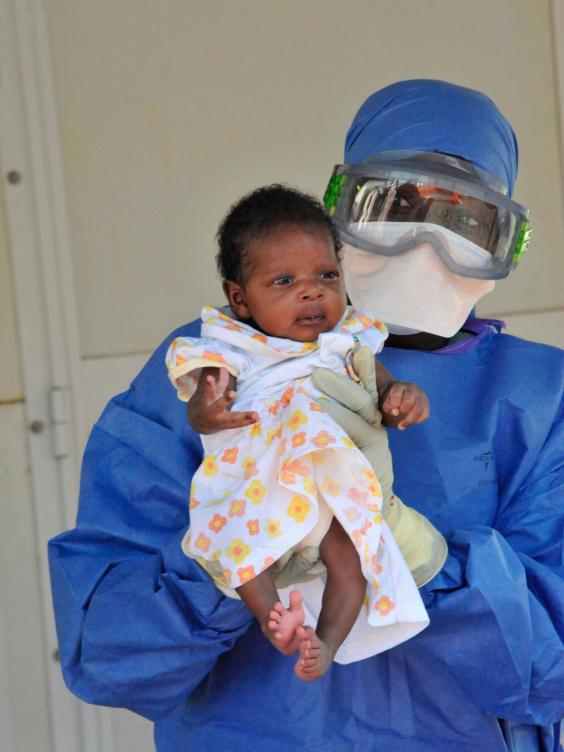 The disease orphaned about 6,200 children in the country, according to Rene Migliani at the national coordination centre for the fight against Ebola.
Almost all the cases and deaths occurred in Guinea and neighbouring countries Liberia and Sierra Leone. Scattered cases also occurred in Mali, Nigeria and Senegal.
Guinea was also the host country for "patient zero" - two-year-old Emile Ouamouno - who became the outbreak's first victim in December 2013.
Official ceremonies to mark the hugely anticipated announcement will be held on Wednesday and will pay tribute to the 115 health workers who died fighting the epidemic as well as eight members of an Ebola awareness team who were killed by hostile locals in Womey, southeast Guinea, AFP reports.
Liberia is now the only African country yet to be declared Ebola free and more than 4,800 people have been killed by the haemorrhagic fever in the country.
Liberia was declared Ebola free in May and September, but each time new cases emerged. It is due to be declared virus-free again in January.
Sierra Leona officially ended its epidemic in November.
The epidemic was the deadliest ever recorded since the disease was first identified in 1976.
Additional reporting by Reuters